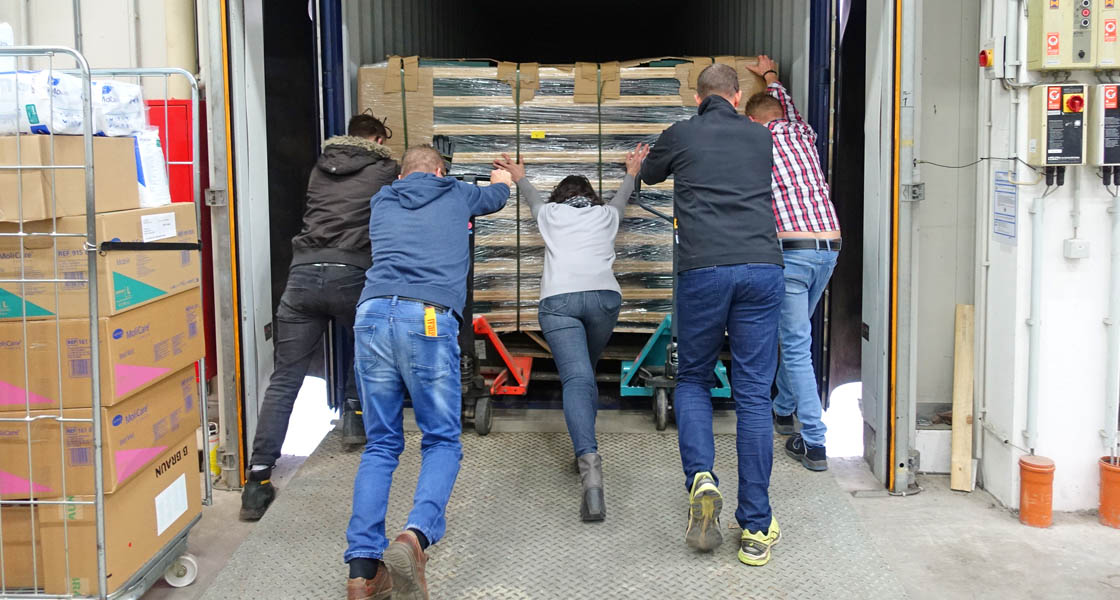 The official festival transport
When four men can't do it alone, Heidemarie Leidinger (center) from SMS medipool AG comes into play in a central position. Container No. 80 brings the lighting equipment for the stage of the amphitheater, 14 large tents, 110 wooden benches, 10,000 towels as well as screws and loudspeakers from Mörfelden-Walldorf to southern Peru. The sea transport of over 7,000 euros is again sponsored by the French company CMA. The cargo is scheduled to arrive in Callao/Lima at the end of March. Then it is high time, because the content is urgently brought for the youth festival.
Thanks to Detlef, Olaf Böttger, David Böttger and Peter Berger. We are very pleased that medipool AG accommodates the donations in kind from Diospi Suyana in its hall near Frankfurt Airport. Thankfully, Heidemarie Leidinger is responsible for the coordination.