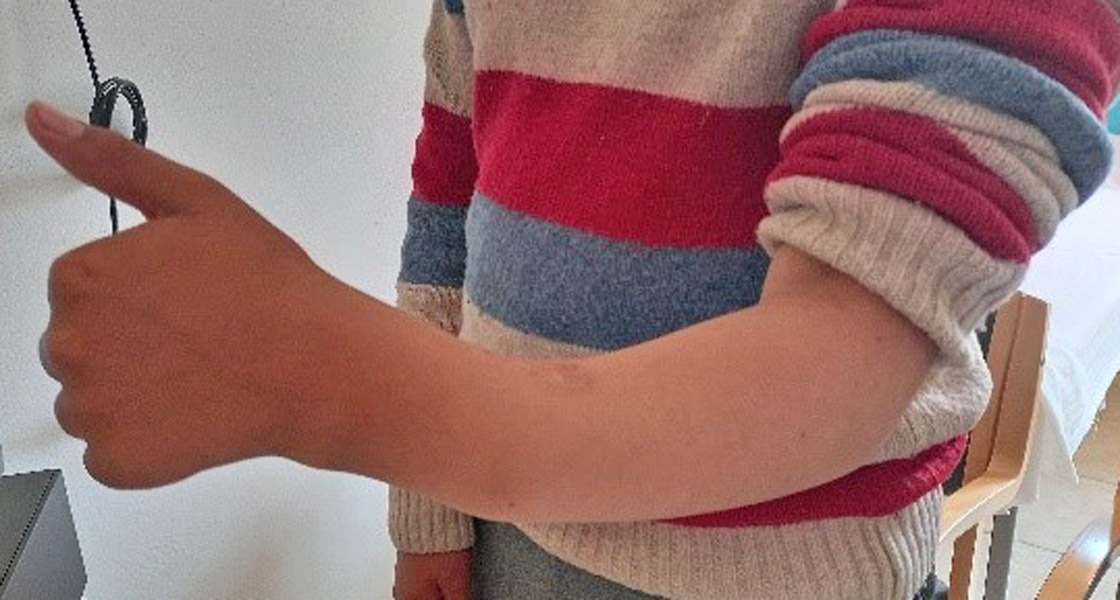 Here is the first case description
This spring, a mother presented her 14-year-old son at the consultation. The two had traveled from the deepest south of Peru near the Bolivian border.
The boy had the misfortune of sustaining a displaced fracture of the forearm just before the pandemic. He had undergone surgery, but the material was removed too soon. Afterwards, the parents probably saw that something was wrong with the arm. But they simply could not get medical treatment because of the pandemic. Unfortunately, the consultations on the phone were a waste of time.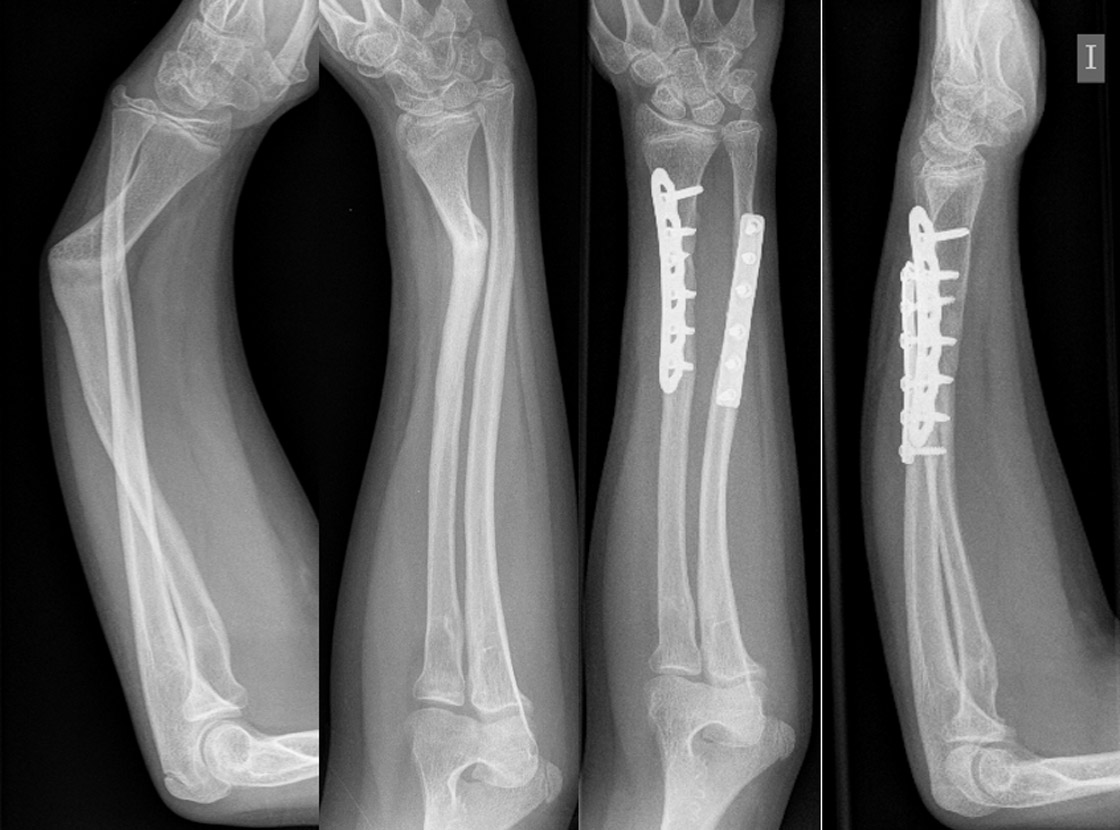 The picture at the top shows the healed forearm fracture with a clear deformity.
Dr. Fritz Meiswinken used the saw to cut through both forearm bones. Then he corrected the position and fixed the result with metal plates.
Amazingly, this patient's story is not an isolated case. Our traumatologist writes that he would not get such cases on the operating table in Germany.