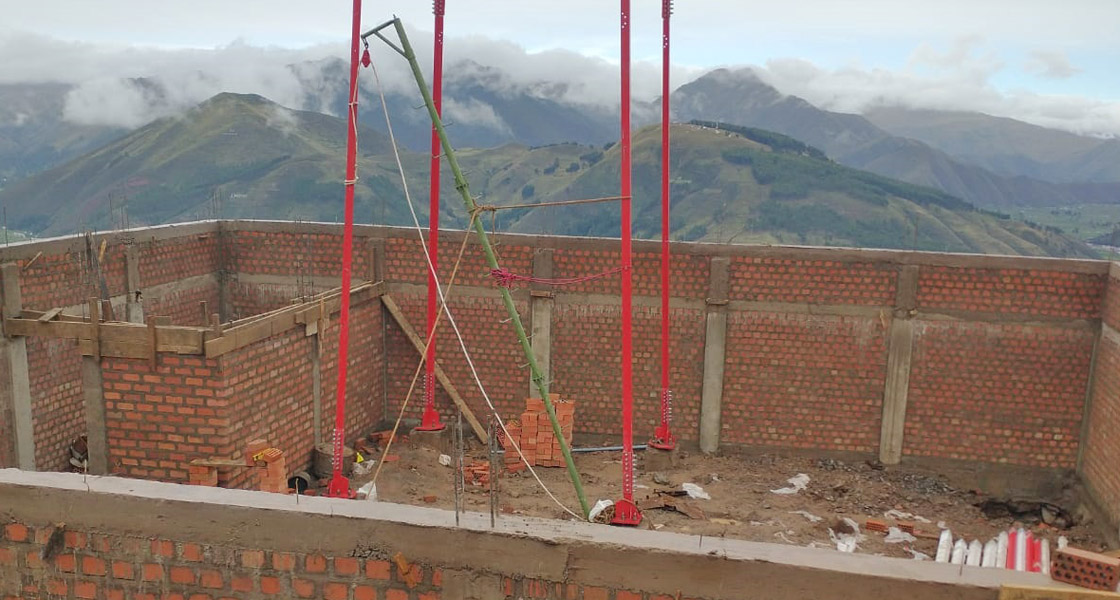 Last photos taken at night
The quality of mobile photos is not great and dusk is not conducive to the sharpness of the images.  But after many months of planning the project we have embarked on is on its final stretch: the 50-meter-high tower which will transmit our radio-programme into Chanchis Province is currently growing skywards.  It is located at an altitude of 4,000m, high on a hill overlooking the city of Sicuani.
Currently some minor details (e.g. the electricity connection) are missing, but our patience will have been worth it when everything is up and running.  Once the first thankful listeners give us their feedback then we will know that our labour was not in vain.  And Radio Diospi Suyana is not one of many radio stations, but broadcasts "the best message out into the world."
Explanation: Sicuani is the capital of Chanchis Province, located in the south of Cusco State (Departamento).  From Curahuasi one needs 5-6 hours by car to reach Sicuani.  Roughly 25% of our patients hail from the Cusco State (Departamento).  Most people living in this area are Quechua, i.e. the rightful descendants of the Incas.