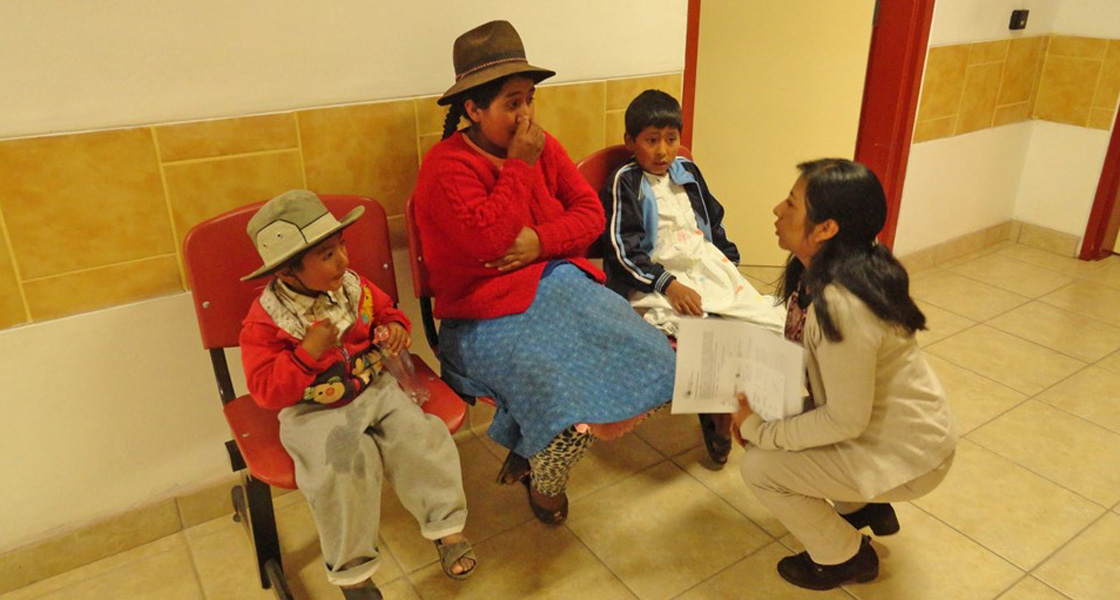 The name of her niece got the ball rolling
We officially said goodbye to Noehmi on Friday in a small ceremony in the hospital's church, giving her a red bouquet.  Now all that is left are memories.  Noehmi spent almost 13.5 years working for the missionary hospital's administration.  She is about to enter into the blessed state of matrimony and will leave Peru.  How she heard about Diospi Suyana is a story worth telling.
Her sister Gabine lives in Germany and expected her first daughter in autumn 2007 whom she named Suyana Asiri.  Since she did not know what "Suyana" meant, she googled the name.  Amazingly she immediately found out that a missionary hospital called Diospi Suyana was being built near Cusco.  She simply had to tell her sister Noehmi this bit of news, since she lived in Cusco and had nearly completed her training.  A short while later Noehmi came to Curahuasi for her interview.
On 22nd October 2007 the Hospital Diospi Suyana opened its doors.  On the historic staff photo Noehmi is standing in the second row.  The petite Peruvian has been part of our team from day 1. See below picture.
In the course of her time here she had countless conversations in order to determine to what degree patients would be able to cover the costs of their treatment.  (See above).  No easy task, since ideally we would not want our poor patients to pay us anything.
Noehmi is a born-again Christian and it was her wish to work for a Christian organisation.  Diospi Suyana and Noehmi – yes that was a good match.  She never doubted that God had led her to Curahuasi.  One of her favourite verses in the Book of all Books can be found in Jeremiah 33:3 "Call to me and I will answer you and tell you great and unsearchable things you do not know." We wish her for her future life in Europe lots of protection and God's rich blessing. /KDJ