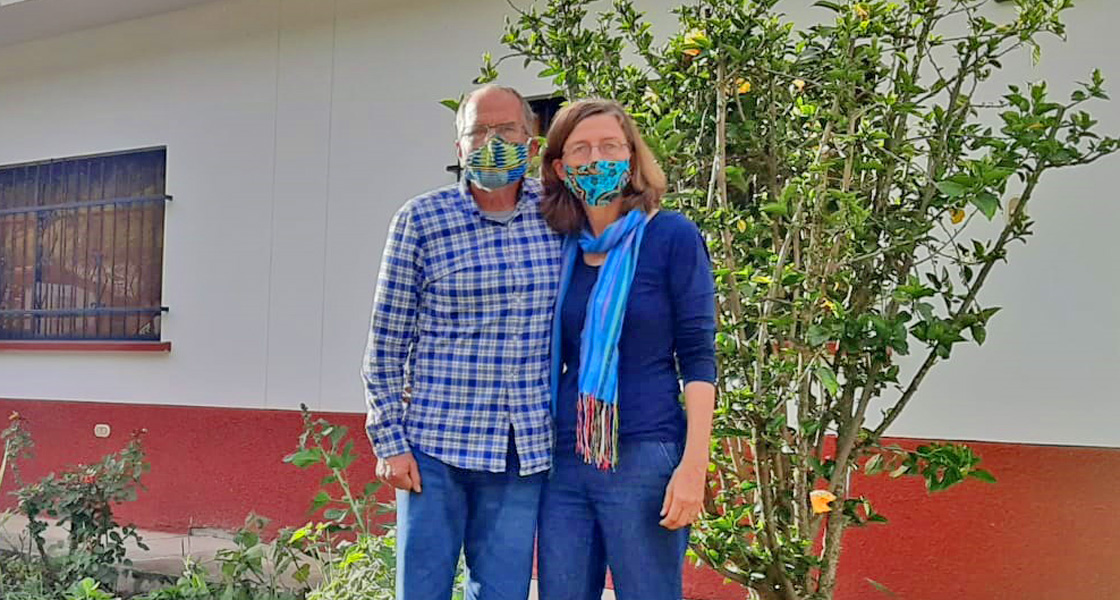 Waiting for his temporary working license
Dr Yoder and his wife Heleen van den Brink love the mountains' fresh air, despite wearing face-masks and the breathing in thin air.  Unfortunately, they are still waiting for their temporary working license to arrive from Lima.  Through their daily telephone call to the National College of Surgeons they bring their case to mind.
The general and emergency doctor hails from Alabama and spent a couple of years working at a missionary hospital in Sierra Leone in a leading capacity.  He plans to spend the next three months – in these tense Corona-times – supporting our team.  But, as aforementioned, without a license he will not be able to do what he originally planned on doing.  Frustratingly the bureaucrats in the capital only need to spend a couple of minutes in order to solve his problem.
All of us learn patience in South America.  Being patient is definitely a good character quality to own.