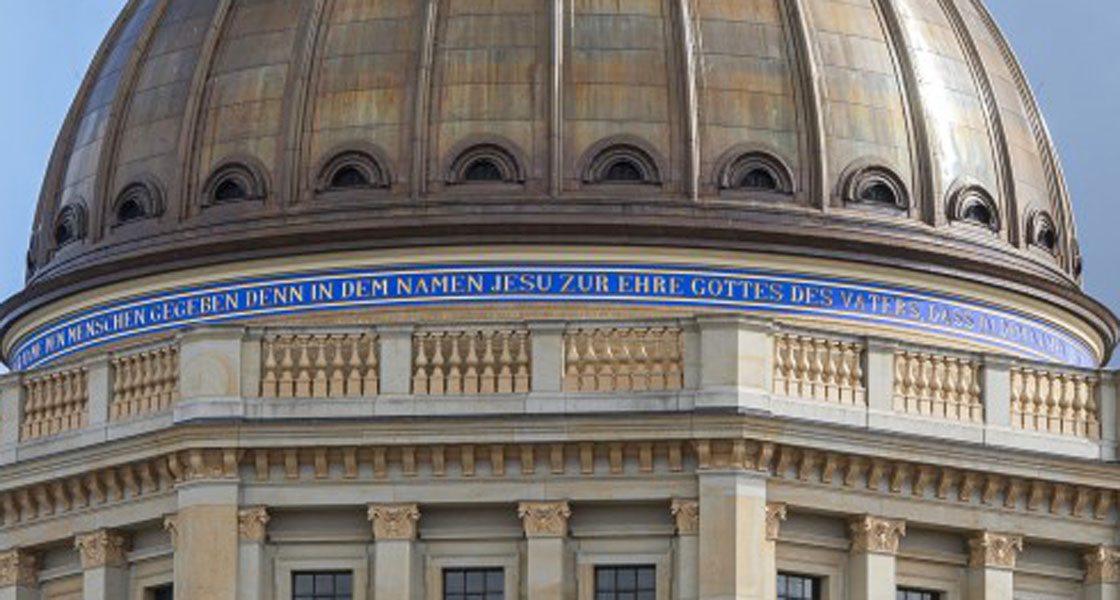 Minister Claudia Roth wants to cover up biblical inscription on tower of Berlin City Palace
Western European culture stands on three hills. On the one hand on the Acropolis (Hellenism), on the other hand on the Capitol (Roman state system). And as historians know, the third hill is called Golgotha (Christianity). Of course, one can be critical of these roots, but one should pay them a certain respect.
Minister of State Claudia Roth wants to cover the Bible inscription on the tower of the reconstructed Berlin City Palace. There are the following Bible quotations: "There is salvation in no other (. . .) than in the name of Jesus, to the glory of God the Father. That at the name of Jesus all the knees of those in heaven and on earth and under the earth should bow!" It was none other than King Frederick William IV (1795-1861) who chose these words long ago.
The hatred of Jews at the documenta in Kassel a few weeks ago filled us with great concern. Now a Christian cultural asset becomes the target of a German minister. Perhaps it would be time for Claudia Roth to be relieved of her duties, so that she can spend some time in the library studying the history of the "Christian Occident" in detail. /KDJ