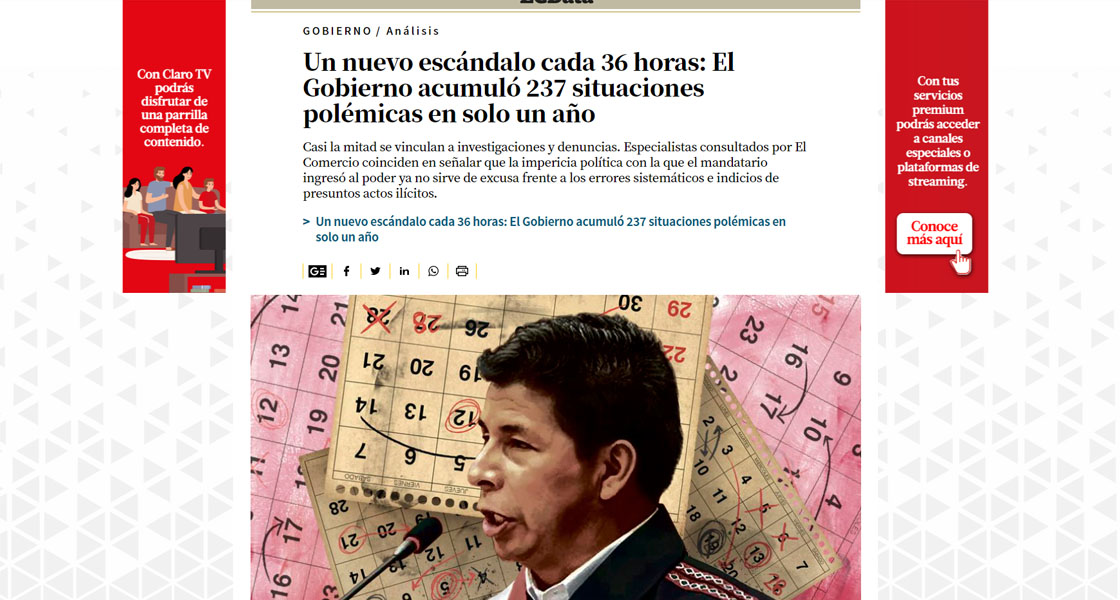 Pedro Castillo's government brings it to 237 scandals in one year
July 28 marks the first anniversary of Pedro Castillo's presidency. As the leading Peruvian daily newspaper "El Comercio" published yesterday, 237 scandals have accumulated during the past 12 months. In plain language, it came to a crisis every 36 hours.
Among the many features of this period of government is political instability. Four prime ministers and now 7 interior ministers testify to the government's permanent crisis mode. Several of the president's closest associates are fugitives and are on the police wanted list. No fewer than five criminal investigations are currently underway against the head of state himself.
It's only a matter of time before the Peruvians throw their hands up in horror when scandal number 238 hits the media. The daily press releases in Peru are a mixture of info and soap. And not every word uttered from the mouths of top politicians is meant for the gold scale.
In order not to despair of the day-to-day business, you need composure, humor and a good night's sleep.