Eat healthily and support Diospi Suyana
Do not neglect your friends, relatives, acquaintances, colleagues and fellow staff-members during these challenging months.  Give Diospi-Granola to everyone who would enjoy receiving a nourishing and delicious treat.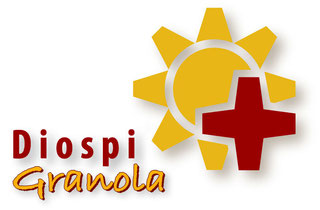 To place your order please contact Christine Fleck
Kahlenbergring 31; D-67292 Kirchheimbolanden
Tel.: +49-6352-957-9723
E-Mail: kontakt@diospi-granola.de
Please click on the above picture to watch a 55-second film looking over our muesli-maker's shoulder.  Through her granola Christine has so far raised €90,000 for Diospi Suyana in Peru.