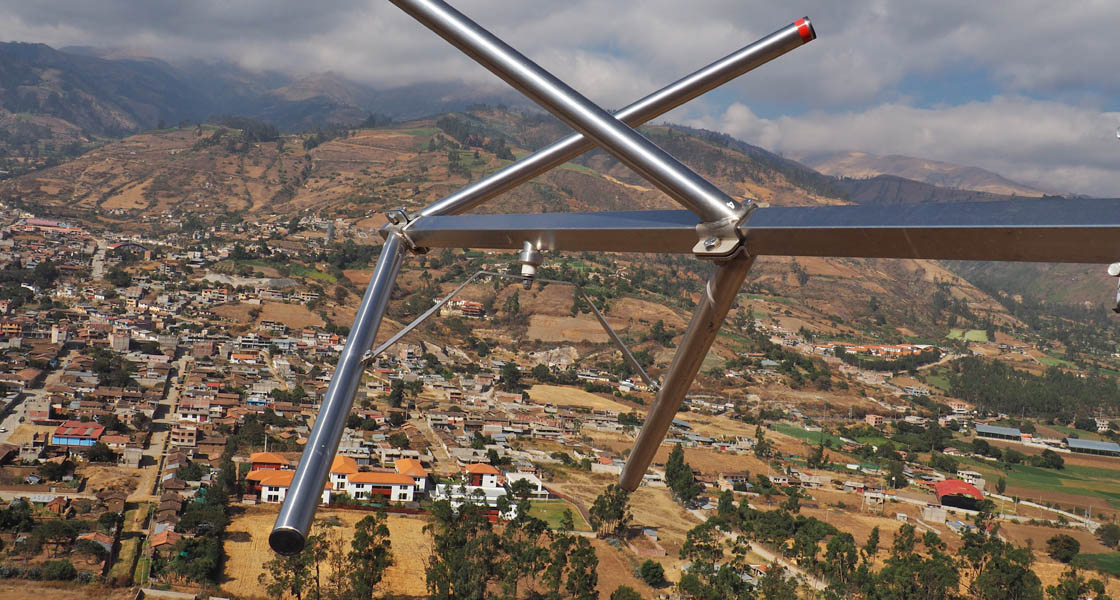 Oebele de Haan climbs up our aerial tower
A few days ago Oebele de Haan and Don Cristobal spent several hours on our transmission station in Curahuasi.  They installed a new electric fence on the walls and put up motion detectors and cameras.  Furthermore, a blue light now shines from the top of the tower at night.
At this juncture the Dutchman could not resist temptation.  He took a photo of the Diospi-Suyana-School (left) and the Hospital Diospi Suyana (right).  The two facilities lie roughly one kilometre apart.  Despite the Corona-crisis our staff continue their work.  The school offers a fantastic correspondence course and patients queue outside the hospital as in the good old times.  Thanks to the support of our friends worldwide we could preserve almost all the jobs.