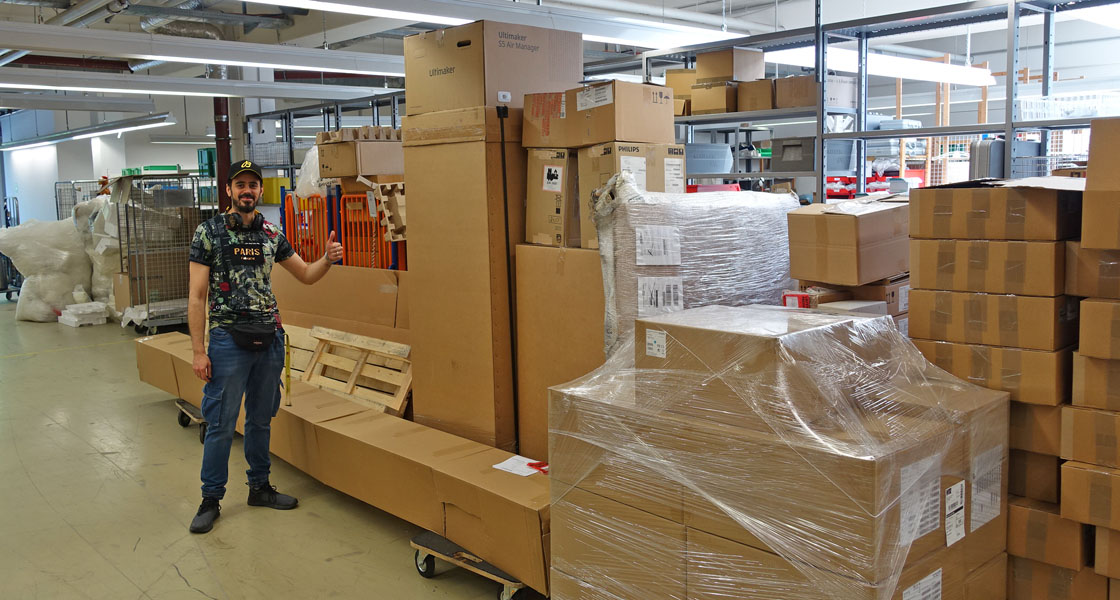 On 3rd July the contents of Container#72 will be recorded for customs
Warehouseman Mouhyi is delighted that Diospi Suyana's next container will be crammed full.  "Those boxes over there also have to go in!" he remarks with a smile and points to an impressively high pile stacked against the wall.  And not to forget the 100 boxes containing the 60,000 face masks that are on their way to SMS medipool's warehouse.
For several years now SMS medipool AG has granted Diospi Suyana the use of a good chunk of their storage capacity.  This support is an enormous help for our organisation.
Each container that is loaded by volunteers can tell its own story of generosity and willingness to help with donations in kind.  And we never want to unlearn being thankful.  We say a cordial "dankeschön" to all private individuals and companies who have let their hearts speak.
"These boxes also have to go into the next container.  We will get them in somehow!"