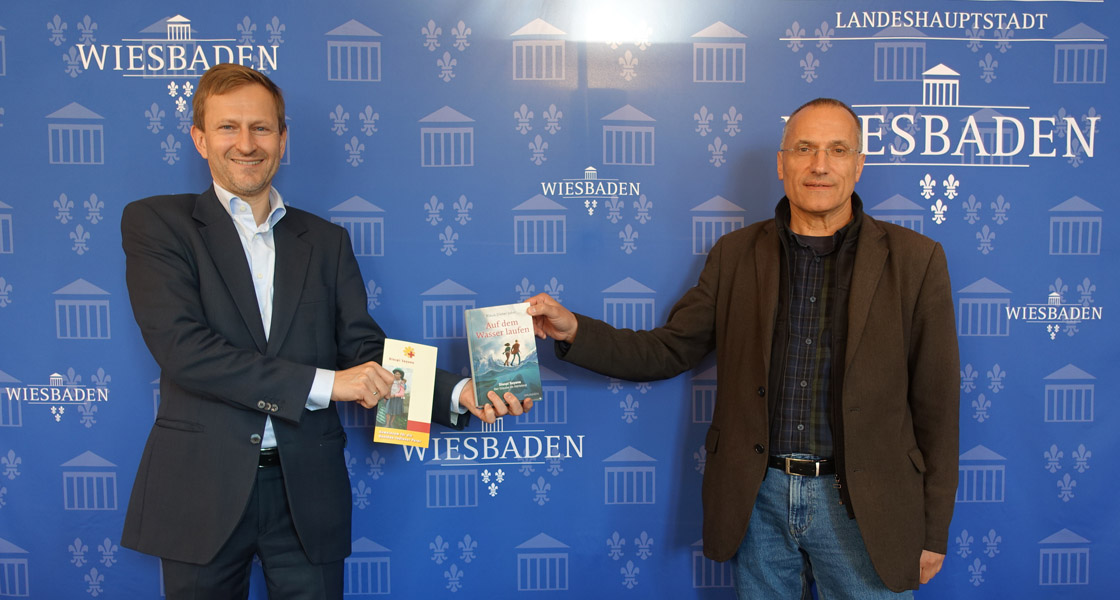 And is given a copy of the book "Walking on the water"
It was a long meeting in Wiesbaden's town hall.  Yesterday mayor Dr Oliver Frank and his staff listened to Dr John's presentation about Diospi Suyana.  Based on many pictures the politician saw the far-reaching impact that a realised dream in South America of a doctor's couple hailing from Wiesbaden has made.  In the ensuing discussion Dr Franz paid tribute to Diospi Suyana's work as a German figurehead in Peru.
The encounter took place on the third floor of the town hall.