A new recruit for our team at the school
The young social worker hailing from Kirchheimbolanden (left in the picture) is discussing some bureaucratic steps with Viola Lentink.  For the upcoming three years she will need a small plastic ID-card so that she can legally follow her calling in Peru.  As of Monday she will be taught Spanish, her fourth language.  Apart from German and English the lady from Rhineland-Palatinate can speak fairly-fluent Swahili.  From 2014-2015 she worked as a teacher in a school in Tansania, from where one could see the Kilimanjaro, Africa's highest mountain.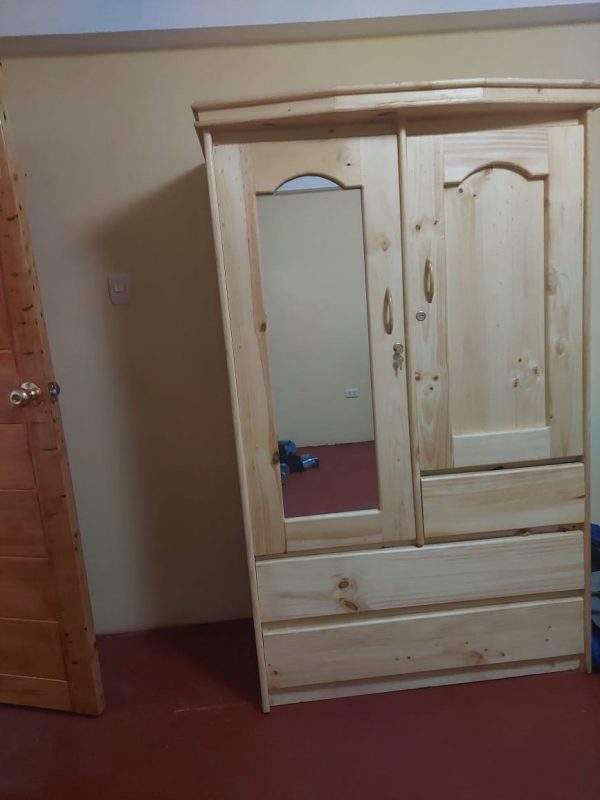 Yesterday in her new chosen city of residence she went on a shopping spree. In a rustic furniture shop in Curahuasi she bought a bed, a table, a cupboard and a wardrobe.  It goes without saying that there was a select choice on offer, but as the Americans say: "function over design".
In future Head of School Christian Bigalke can spread the work over two more shoulders, namely Evelyn's left and right shoulders.  When she landed in Lima on Tuesday her new boss surely drew three smileys in his diary!  Who knows, if, back in 2018, she had not a visited an event in Alzey's Church hall at which the missionary couple John spoke, she would probably be in East Africa again now.  But even if the Kilimanjaro is breath-taking, the Salkantay, just round the corner from Curahuasi, with its 6,264m is 400m higher than the "hill" in Tansania.
We wish Evelyn a good start at the language school, health and above all God's blessing.  For her as a Christian 'God's blessing' is neither a set phrase nor religious jargon.  She wrote in her application: "Looking back I can say that God has planned the way for me!"  For now she is based at Diospi Suyana, in Peru.  And then we will see where God wants her next.