Profesor Paul Gutiérez Ticona praises Diospi Suyana's work
In all polls the presidential candidate from the "Peru libre" party is leading.  In the first round of voting Pedro Castillo's party members attained 37 seats in Congress.  Apurímac's two representatives also belong to his political party.  A few hours ago, upon the missionary doctors' invitation, Prof. Paul Gutiérez visited the missionary hospital accompanied by three members of staff.  As of the 28th July Sr. Gutiérez will represent the State in Parliament.  His colleague is currently grounded by a Covid-infection.
After the obligatory presentation given by Dr Klaus John – this time in the TV-studio of the media centre – a tour through all the departments followed.  In the congressman's many conversations with the patients it became clear how greatly the population value Diospi Suyana.  The politicians were amazed that patients had come even from the most distant Peruvian States to Curahuasi.  And they saw with their own eyes that a high percentage of the patients belonged to the poorest social class.
"At Diospi Suyana the poorest are treated with so much respect as if they were rich", commented the politician.  The future congressman declared that Diospi Suyana's vision deserves every possible support from the State.  Gutiérez plans to recommend that Pedro Castillo, the head of his party, also pays our hospital a visit.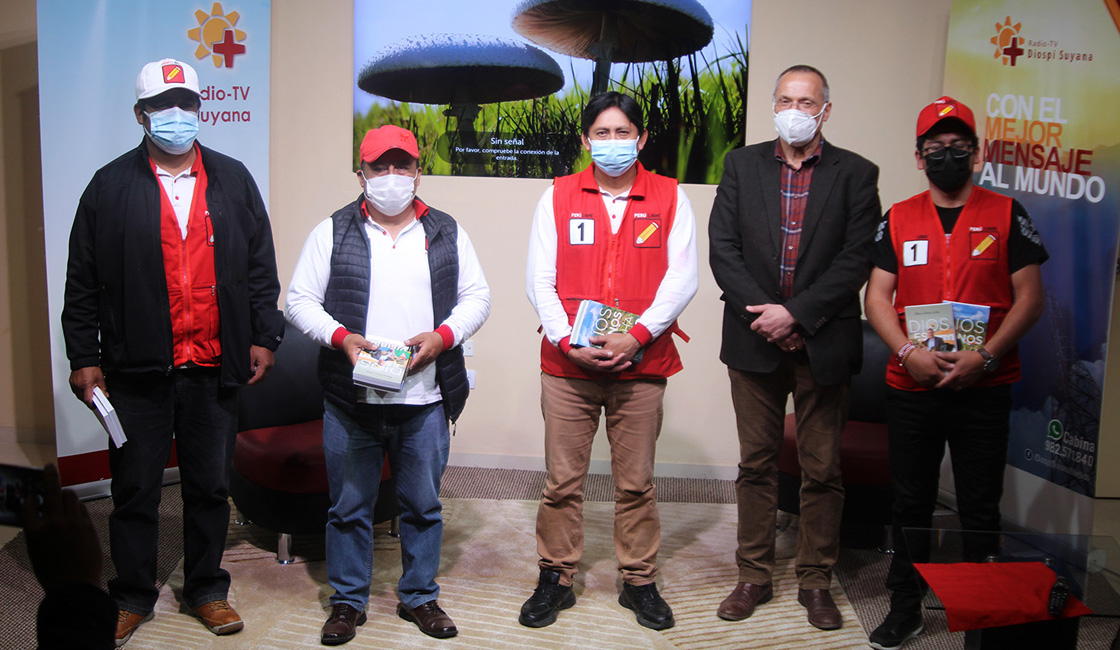 Gutiérez used the following words in his short speech:
"Dr Klaus, I congratulate you warmly to this project the realisation of which was not easy.  But I think that your desire and willingness, your faith in Christ and God made this service possible.  A service that today is available to citizens of Curahuasi, of Apurímac and to the whole of Peru.  Dr Klaus, in me you will have a supporter in Congress so that in future your work will be able to reach even more Peruvians in need.
It was a great pleasure for me to come here and learn more about Diospi Suyana's story.  A wonderful hospital for our brothers.  Thank you so much for the invitation and the possibility to play a part!"