More than 158,000-Covid-related deaths in Peru
On the above picture a Covid-patient hailing from Abancay is being discharged at the back entrance of the Hospital Diospi Suyana.  As so many others he needs an intensive care bed.  He has survived the two-hour journey through the mountains.  God knows if he will leave the hospital alive.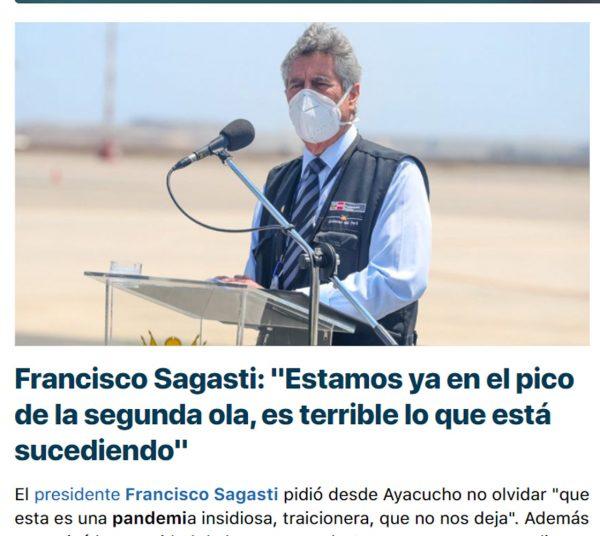 According to the national mortality office SINADEF every two minutes a Peruvian dies from Covid-19.  In Peru the Brazilian variant is now the most common.  The result is a higher infectivity and more casualties.
In his speech that he delivered from Ayacucho the President spoke of the peak of the second wave: "It is awful what is currently happening!" he said.  But is it really true that we are at the "peak"?  Perhaps things will get even worse!  Only 2% of the Peruvian populus has been vaccinated.  Until we have reached herd-immunity it is a long way – it could take two years.
Compared to Germany and in relation to the population 5 times more people are dying in Peru during this pandemic.
Perhaps the lateral thinkers and those who do not want to be vaccinated in the Western World should take these numbers to heart.  In Northern Europe we can be thankful for our – be it with hitches – functioning health systems. It will not be long before the next patient will be rolled over the bridge to our Covid-station.  We are a relatively small team, but to do everything we can is our historical task.