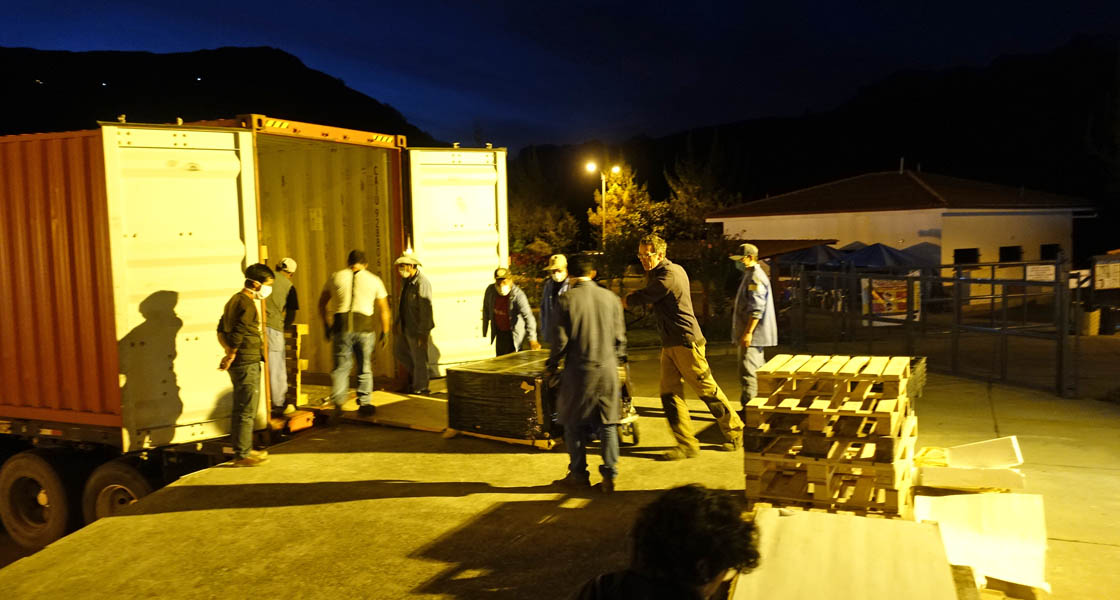 From one stress to another
Sunshine above Curahuasi: "A la primera hora" (at the first hour) a delegation from the health authorities was due to inspect Diospi Suyana.  But the public officials from Abancay had not arrived by the second hour!
In the doctors' conference room a further training session took place.  This time with 'blood analysis' as its topic.
The distinguished visitors from Abancay did arrive, at 10:15.  Steven de Jager and Dr Klaus John received the honourable guests in the hospital director's rooms.
Dr Martina John could not be part of the welcome party.  She was downstairs in the hospital: a patient had been delivered into the A+E who was still breathing; however, in the CT he suffered cardiac arrest.  The team was fortunate enough to bring him back.  After Dr Olga Koop had laid a surgical suction drainage, 4 litres a foul-smelling pus flowed out of his thorax.
The meeting with the authority's officials lasted three hours.  The guests were extremely impressed with the quality of the hospital.  "You do have everything that one needs for treating infected patients!" commented the head and appeared highly satisfied.  The delegation left after lunch.
It was nightfall when the articulated lorry with Container#71 drove onto the hospital's yard.  The journey from Lima to Curahuasi had lasted 60 hours.  Matthias Kügler coordinated the unloading.  Oebele de Haan – usually a core part of the team – was driving an ambulance containing an anaesthetist, a nurse and a patient through the mountains at the time.
Resumé: it was a good day and, not surprisingly, it took a completely different course than expected./KDJ