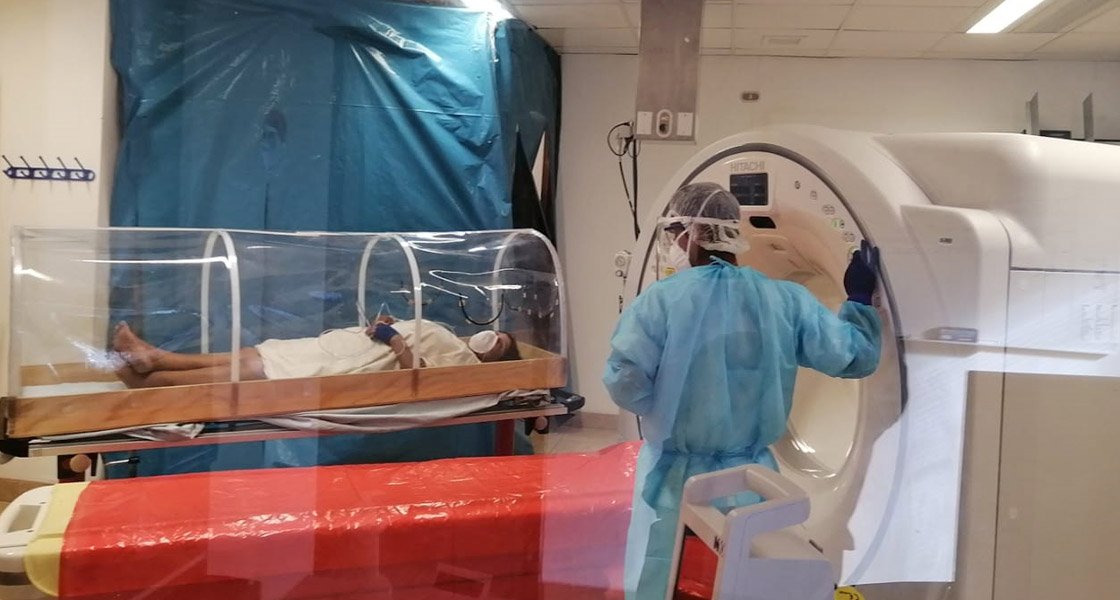 When will the wave reach Apurímac?
Peru's first Corona-patient was diagnosed on 6th March 2020.  Ever since the number of infections – yesterday, Thursday, evening almost 21,000 Peruvians were infected – has been rising in the various states.  Peru's mountain region is hardly affected by the epidemic.  So far 53 people have contracted Corona in Apurímac, 2 in Curahuasi.
The above photo shows a patient who is suspected to have contracted the Coronavirus on her way to the missionary hospital's CT.  The tests, however, were negative.  Probably she has a lung-tumour since there was a great accumulation of fluid in her pleural cavity (rib cage).  After puncturing the effusion she felt a lot better.
The stretcher with its plastic casing was designed and made by Matthias Kügler and Oebele de Haan.  This covering should contain contamination with Coronaviruses.