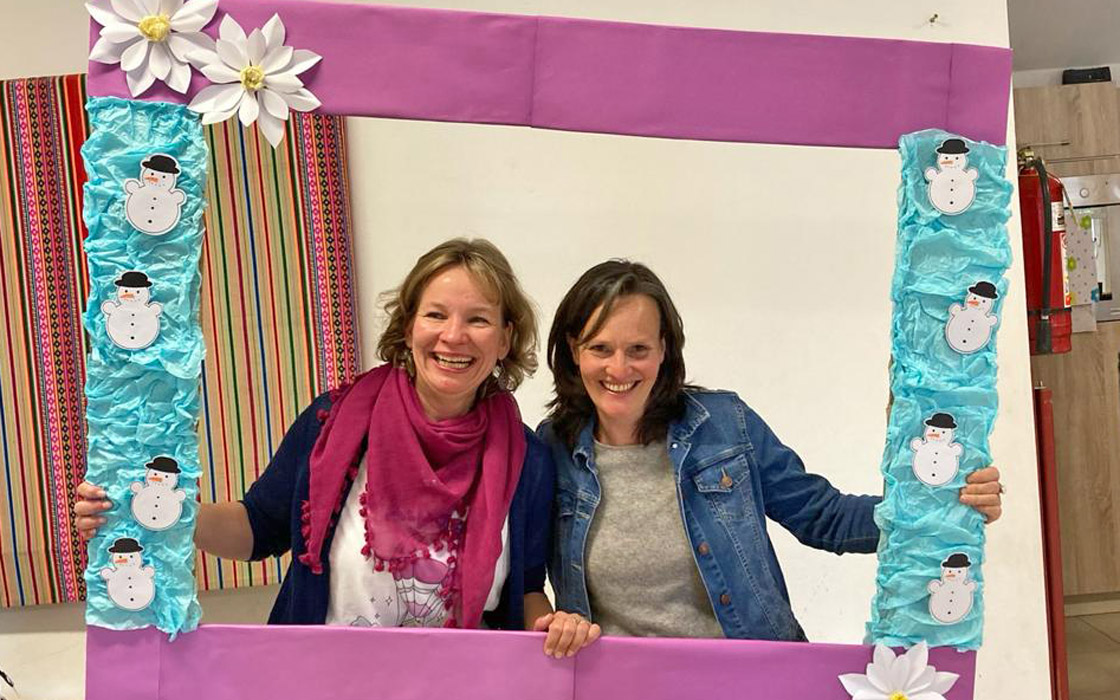 A "superwoman" remains with Diospi Suyana
I am happy to introduce new employees on our website. Goodbyes, on the other hand, often leave a tinge of melancholy and that's why this sad news usually falls under the radar. However, it is not difficult for me to make a hopeful comment about Marion Hofmann, the bright spot from Schlüchtern in Hesse.
Marion has worked at Diospi Suyana for six and a half years. First she actively helped in the administration, then she supervised the team as Member Care Representative. Her trademarks are empathy, diligence and an actively lived faith.
Starting in the fall, she will be involved in the home office of Diospi Suyana and will join the German association Diospi Suyana e. V. next year.
It is the people-oriented side of Marion H. that is so attractive. Her office door was usually open and people were happy to go in for a quick chat. And those who left it after a few minutes felt better, namely encouraged, understood and built up mentally.
That just gave me an excellent idea. Maybe after a few years in Germany Marion will give herself a break and come to Curahuasi for a third term. The high cost of flights should not be a reason for failure, and there is always more than enough work. This open door to her heart, which went far beyond a professional courtesy, did us all good. We wish her God's blessing for the next phase of her life, both professionally and privately. /KDJ
(Caption: Marion Hofmann left, Damaris Haßfeld right)