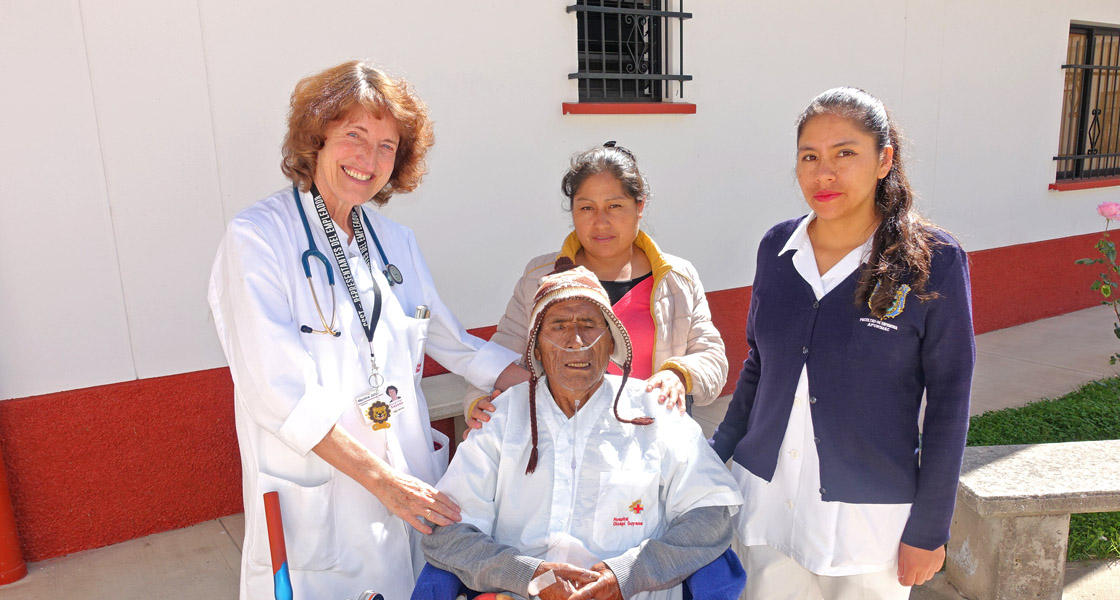 An intuition leads to the right diagnosis
Things were not good for Don Julian. The 78-year-old Quechua Indian suffered from weakness, abdominal pain and vomiting. At least he had survived the long journey from the state of Cusco. Symptoms indicated infection of the gastrointestinal tract. But the antibiotics did not work.
The patient became visibly cloudy. The laboratory showed abnormal blood values, especially blood sugar and sodium levels were strikingly low.
A few days ago, Dr. Martina John was on her way to the hospital when the realization hit her like a bolt from the blue. The man suffered from adrenal insufficiency. In this hormonal imbalance, the hormones cortisol and aldosterone are lacking. Depending on the severity, a life-threatening situation develops that can lead to death if left untreated. Therapy consists of the administration of glucocorticoids (hormones).
The missionary doctor rushed to the bedside and minutes later the life-saving hydrocortisone was running into his vein. The effect was striking. After a few days, the old man was visibly better. His appetite returned. The blood values normalized. And soon he was sitting upright in his bed again. Don Julian is scheduled to be released home at the end of this week.
Doctor's intuitions are based on a combination of experience and intuition. But as Christians, we naturally believe that God can give us the right thoughts at any time.
(Picture above: Don Julian is sitting in a wheelchair in the hospital courtyard. Dr. Martina John is standing to his left).