Group photo at an altitude of 5,330m
Through hard work at the missionary hospital and the Diospi-Suyana-School Dr Lukas Steffen, Dr Jens Hassfeld and teacher Matthias Rehder had prepared themselves for the ultimate challenge: climbing Mount Chaupiloma that one can see from the Hospital Diospi Suyana.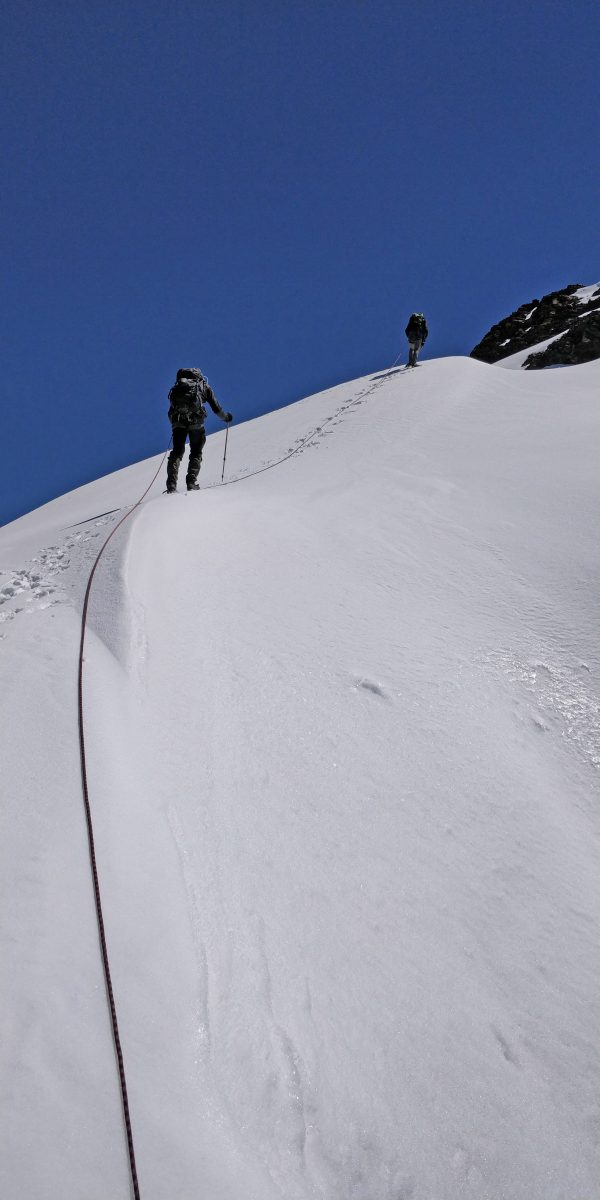 Saturday 1st May: drive to the village of Mollepate.  Then driving two hours with an all-wheel drive to an altitude of 3,200m.
8 hour march with complete luggage to an altitude of 4,400m.  Set up base camp.
Sunday 2nd May: the ascent starts shortly after sunrise.  A 5-hour climbing tour with ropes.
Noon: the expedition reaches the peak at an altitude of 5,330m.  30 minutes rest in thin air.
Confederate Dr Steffen has no qualms advertising for the Swiss chocolate company Lindt.
12:30: Descent to base camp.
Heading back.
Arrival in Curahuasi at night.
We congratulate the three family fathers cordially to this success.  We recommend K2 as their next challenge.