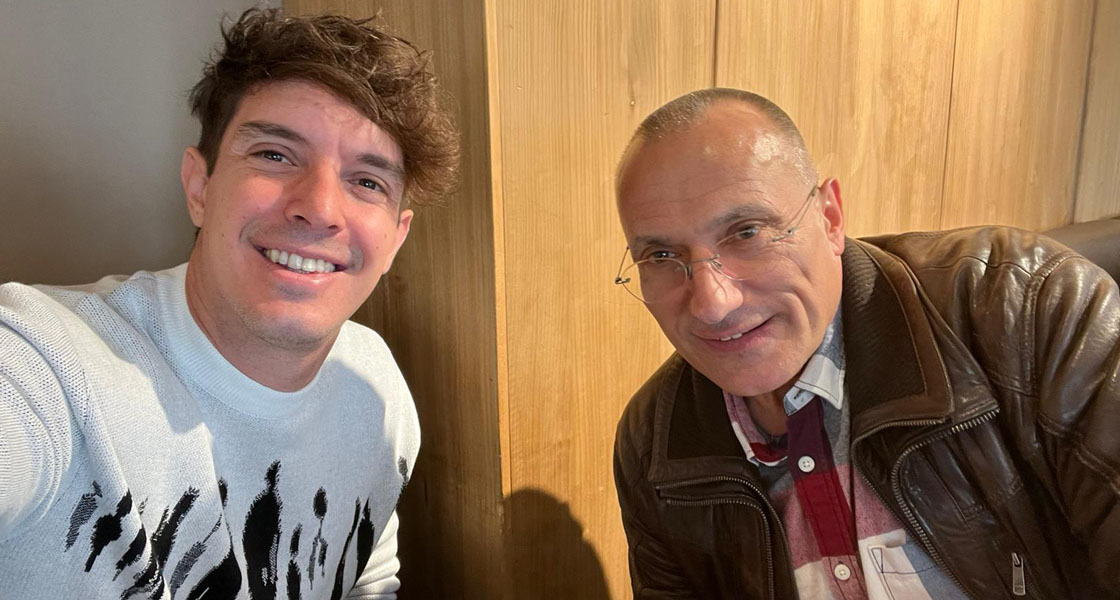 Six months to go until the first Diospi Suyana Youth Festival
Before I start the car to dive into the Madrid traffic bustle, I quickly read a summary* about my interviewee. Enrique Pavón (36) has become known in wide circles in Latin America under the name Kike Pavón. After all, his songs have been reproduced over 200 million times on digital platforms. And 600,000 follow his trail on social media.
Time is running out at the cafe. "So we now have exactly 47 minutes left!", I say. Sr. Pavón nods. I start and the pictures fly across my laptop. At the end I show photos of an amphitheater, a tent city for more than 3000 young people and a stage lighting from GLP (German Light Product). "You absolutely have to be there. What are your terms?"
Kike has many sympathies for the whole thing. "I will try to come. My band will then join us from Bogota!" The selfie is an absolute must and we are already standing outside. In front of us the famous Plaza de España. Impressive facades wherever you look.
In the night we continue to Valencia for the next appointment. /KDJ (*Thanks to Daniel and Rebecca Müller, Doris Manco and many others who prepared the meeting in the background. )