The high quality equipment makes it possible
In Berlin, New York and London we would expect orthopedic workshops according to the most modern knowledge. This is called state of the art. Christian Haupt and Daniel Müller have set themselves the goal of achieving a similar level for Diospi Suyana in the Andes of southern Peru. The beneficiaries, of course, are the patients. Our orthopedic master writes: "We are very grateful to be able to realize our desire of the best possible technology for the poorest of Peru!"
In the picture below on the left, Lydia is being measured accurately. Due to her diabetes, her right lower leg had to be amputated six months ago at Hospital Diospi Suyana. The radical surgery saved her life, but was difficult for her to cope with psychologically. In the end, she did agree to the necessary surgery because the Diospi Suyana team promised, "We'll get you back on your feet!"
Your 15-hour journey from Puerto Maldonado should be worth it. She received a prosthesis of the finest quality from Christian Haupt and Daniel Müller. And she finally has a quality of life again that allows her to be truly independent.
In the picture below on the right we see Sheila from Puno. She suffers from a severe knock-kneed leg, which is also severely hyperextended. With her new knee brace, the knee could be stabilized so that the load pressures on her knees are physiological again. The digital measuring device makes the results visible.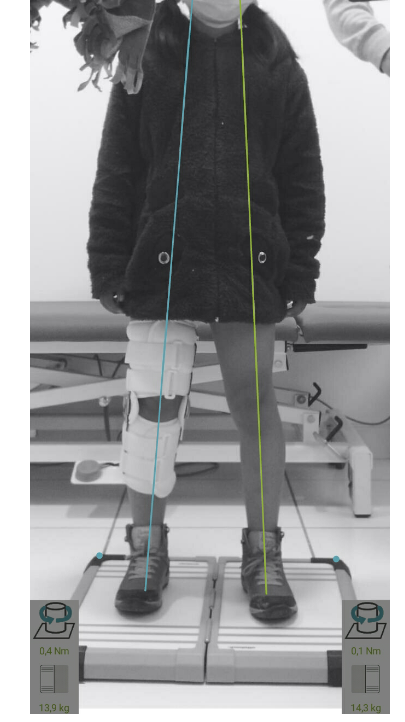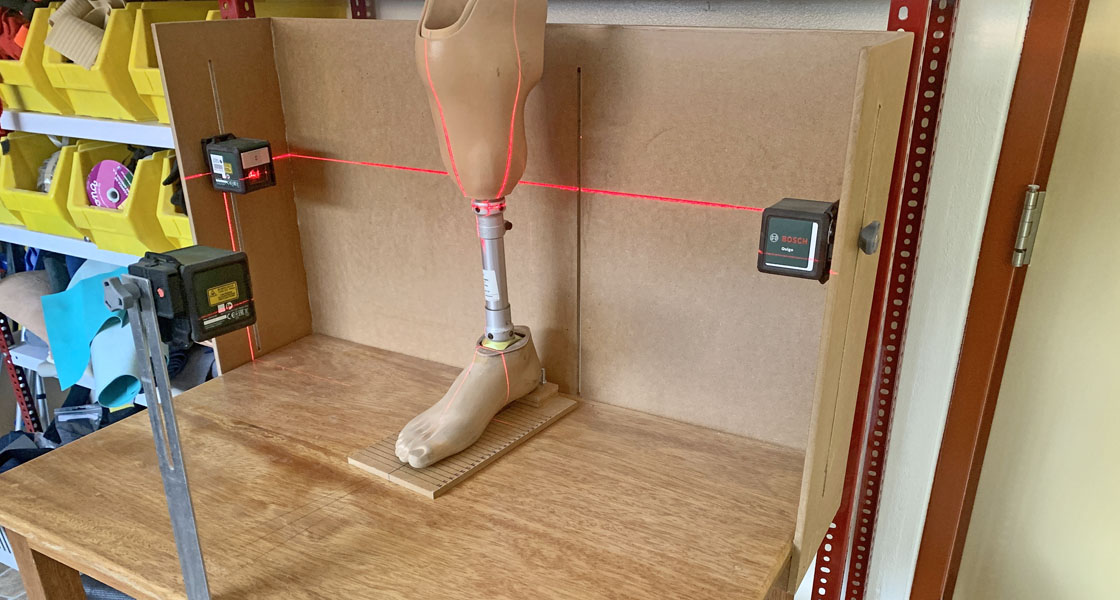 Thanks to a high-quality Bosch cross-line laser, it is possible to build up the prostheses even more precisely.
The measurement accuracy has been increased enormously.
With the help of this measuring device, the ground reaction forces of the patients can be visualized. The prosthetic and orthotic set-up can be optimized and malpositions are accurately displayed. The measurements are made by a digital pressure plate. Cameras capture the visual appearance. The computer results in 3D are further analyzed on the screen. (See picture at the top)