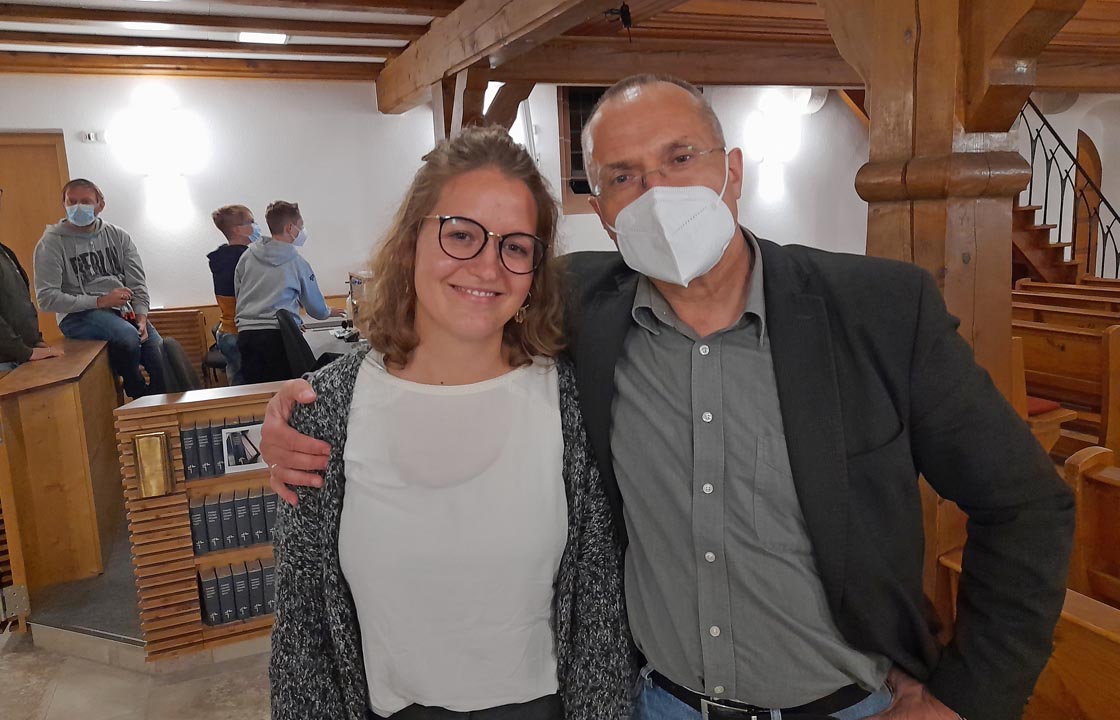 Rebekka Gärtner makes it possible
When planning the tour neither the organisers nor Diospi Suyana's home office thought about the German General Election.  When months ago the last presentation of my tour was arranged at 6p.m. on 26th September 2021 no one thought about what political events might be taking place at just that time.  However, last week we almost cancelled the event.  On Election Day in Germany the first projected results are announced at 6p.m.  Would anyone consider going to church at just that moment and so possibly miss the most exciting bit of an election party?  Probably not.
But Rebekka Gärtner had the final word.  Hailing from Baden Württemberg she knows Peru rather well from her time there as a volunteer.  And somehow Diospi Suyana's three books had fallen into her hands.  "We will organise an evening service with Diospi Suyana, elections here or there," she told me on the phone "we will hang up a few more posters than normal!"  Rebekka held unerringly to her plan which in at the end of day proved to be right.
In the Michaelskirche in Sulz am Eck an audience of 110 lived through all the phases of how our work came into existence.  Full concentration and breathless hush.  Rebekka at the piano and a guitarist formed an inspiring musical backdrop to the songs.
Frank Sinatra once sang: "I did it my way!".  Yesterday Rebekka achieved what she wanted.  A work of hope from the Andes filled her church for 90 minutes.  Did someone say something about an election?  But to be honest what could be more exciting than experiencing how God really acts in our time?/KDJ
Everyone has heard the words from the Bible: "Faith moves mountains!"  But can one experience this statement when push comes to shove?