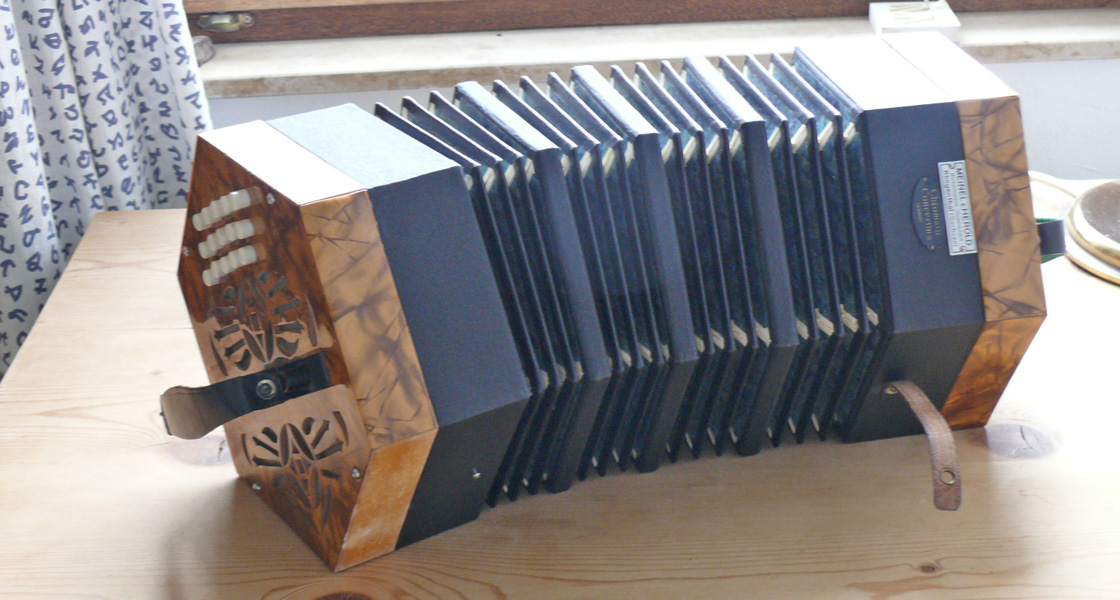 As a chromatic concertina for the Diospi Suyana School
The music classes of the Colegio can look forward to a bandoneon, known in professional circles as the chromatic concertina. Unlike the accordion, a concertina has no fixed chords, but single notes throughout. Although the instrument probably originated in Germany, it has caused a sensation in South America. There it not only enriched the tango, but with its gentle or melancholy sound hit the lifeblood of an entire culture. In Argentina and Uruguay, for example, the concertina is considered the best of all German inventions.
We thank the Nabor family from Idstein for this musical donation in kind.