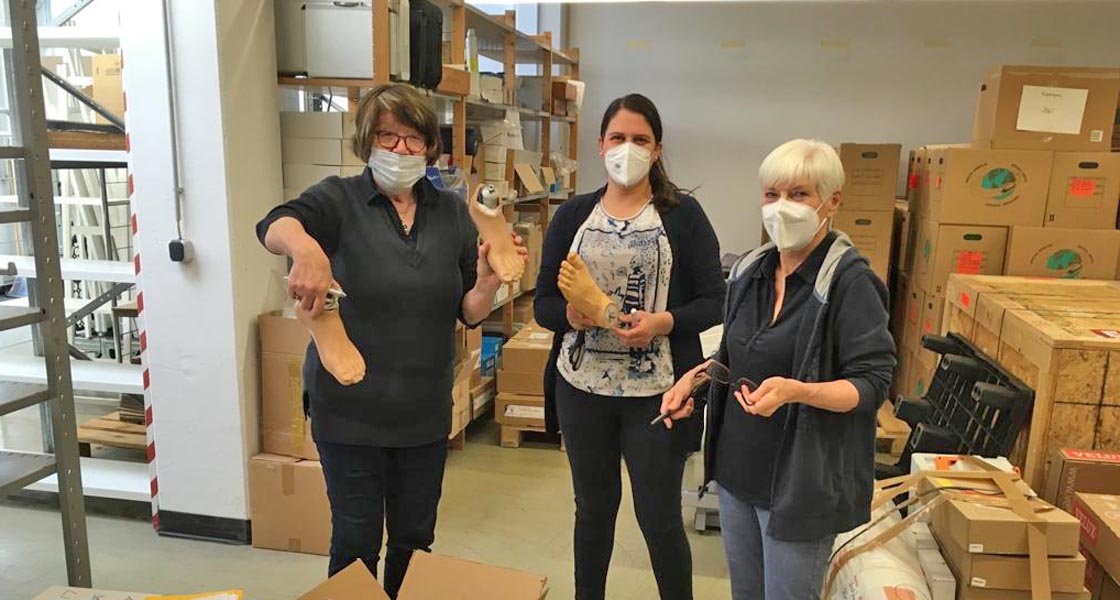 Helping without profit by employees and companies
It is remarkable that volunteers are always found for the recording of the materials, who spend hours recording the contents of countless boxes in lists. By the way, the three ladies above are named Carla Glauss, Silva Bittar and Siegrid Wien.
Looking through the piles sometimes reveals generous donations in kind. The Ottobock Global Foundation sent us five figures worth of materials for prosthesis fabrication. The company indicates its sponsorship on its homepage.
Here is the link that goes with it: https://www.ottobock-global-foundation.de/
We would like to thank Christian Haupt for his successful efforts in obtaining these grants.
SMS medipool AG has decided to provide Diospi Suyana with sufficient space in its warehouses also in future years. We think that's great! Although Detlev Hofmann retires on July 1, he will continue to monitor the receipt of in-kind donations for Diospi Suyana. On a voluntary basis, of course.