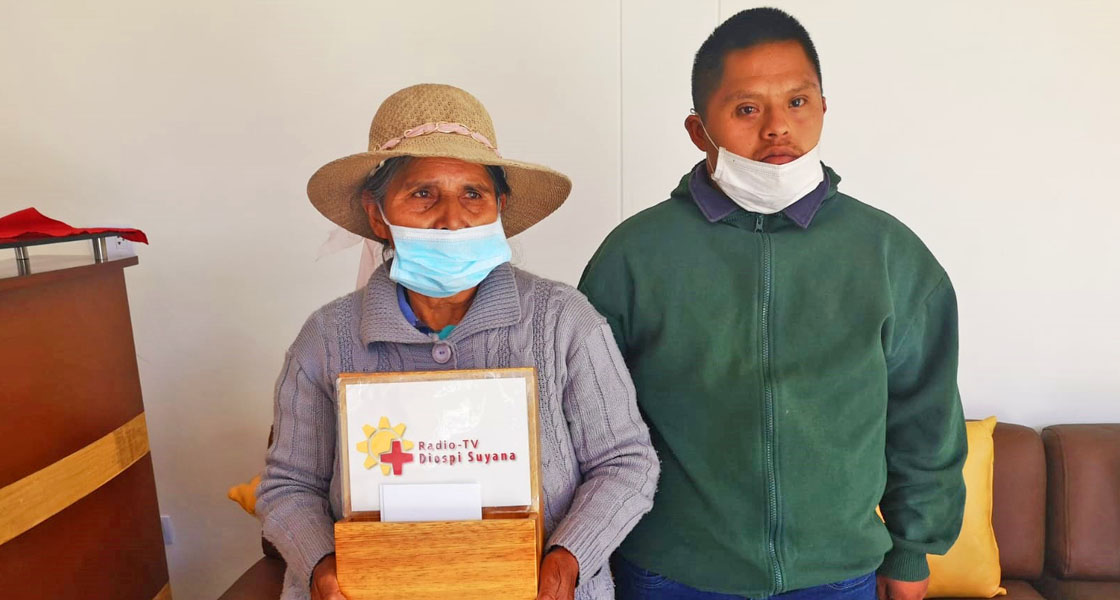 She did not give out of her abundance
After seven weeks of curfew Peruvians are scratching together their last coins in order to buy the bare necessities.  Rural society has for centuries lived on the breadline.  We at Diospi Suyana are used to helping without expecting any amazing quid pro quo.  Now we want to introduce you to an amazing farmer's wife.
Sra Emilia Ramos de Loayza is a widow and lives with her son in a village near Curahuasi.  Yesterday she came to the hospital and ophthalmologist Dr Ursula Buck examined her.  Her eye will soon be operated on.  Nothing out of the ordinary.
A few days ago the Quechua-Indian had decided to support Radio Diospi Suyana financially, because she absolutely loves the programme.  Initially the guards did not want to let her through, but her persistence carried the day.
"But you are poor and need every Sol (Peruvian currency) for your upcoming operation."  Our staff members tried to dissuade her from making the donation.  But Emilia's mind was made up: "I have put this amount aside as a donation for the Radio and I will use it for nothing else!".
Our media colleagues prayed for and blessed her and her son and wished her all the best for her operation.
It is this generosity of the poorest that touches us profoundly.  This was no donation financed by petty cash, no alms for the collection plate.  No, this was indeed a true sacrifice that reveals a lot.  May God bless her and pay her pay back the amount tenfold./KDJ