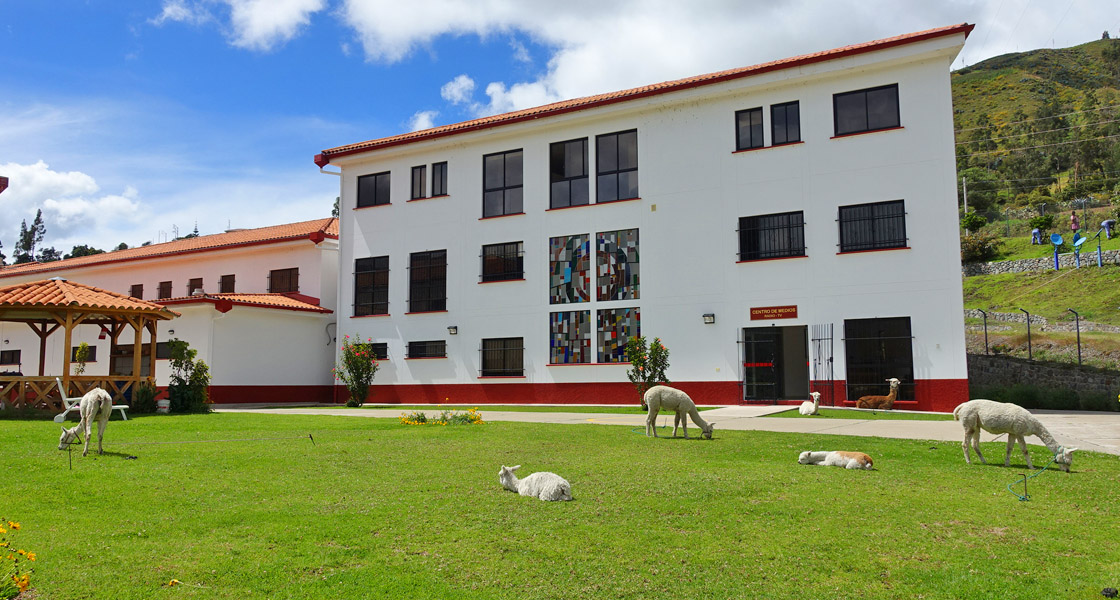 A real attraction
The shock-wave over the results of yesterday's first round of the presidential elections is still washing through the country.  Today we turn to a much more agreaable topic, namely, Diospi Suyana's zoo.
In the hospital's outdoor enclosure seven animals now make up our alpaca herd.  In Peru the 3,499,993 further alpacas live outside of the hospital's compound make up 80% of the world's total population. Indeed alpacas are camels without a hump.  They can live for up to 25 years and are liked especially for their soft wool.  Male alpacas can weigh up to 80kg.
Hens and dogs are also part of our animal park; the former illegally fly over the fence while the latter meanly crawl under the fence.  Birds are also spotted from time to time (Peru is the world's most bird-rich country) and years ago nurses reported they had discovered a mouse on a hospital ward.
We are hesitant to let jaguars, pumas and caimans move into our 3.5-hectar large premises.  But it is a well-known fact that Diospi Suyana makes everything possible.
Until the start of the corona-epidemic the entrance fee to our zoological garden was 4 Soles and apart from admiring the animals the visitors also received medical treatment.  This service would be a real selling point for many European zoos.  Measuring the visitors' blood pressure and providing them with a throat swab could be a real selling point.  As soon as corona is a thing of the past the tourists will come in their droves.  Visitors who want to stroke the alpacas or have their photo taken with them do not have to pay extra, that goes without saying. /KDJ