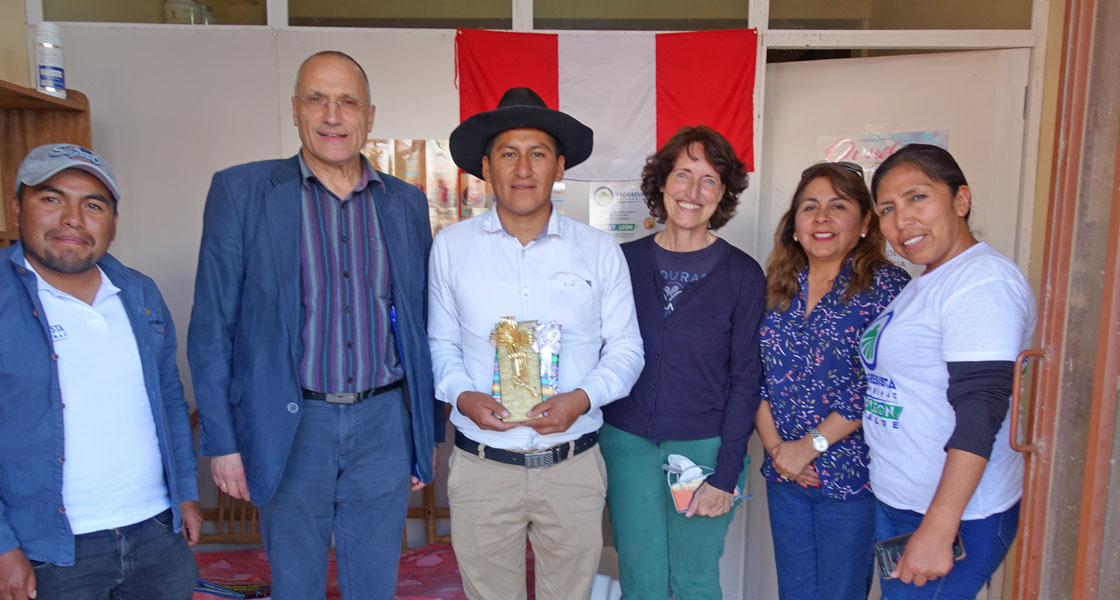 A cordial meeting one day after the local election
Peru has elected and installed new mayors in all districts. However, the handover of the town halls will not take place until January 1, 2023. Yesterday afternoon, a delegation from Diospi Suyana congratulated the journalist Gorky León Ojeda on his election victory. Spontaneously a first planning meeting took place, in which the mission doctors John expressed their willingness to help the new city administration within the scope of our possibilities. In particular, the implementation of medical village visits is thought of.
As befits the occasion, Sr. Gorky León received two attractive gifts. The third book about the history of Diospi Suyana "Walking on Water" and of course a delicious German chocolate. We wish the future mayor and his whole team God's rich blessing for their responsible work.
Legend: Juan José Castillo, Dr. Klaus John, Gorky León Ojeda, Dr. Martina John, Doris Manco and Nancy Salas Miranda