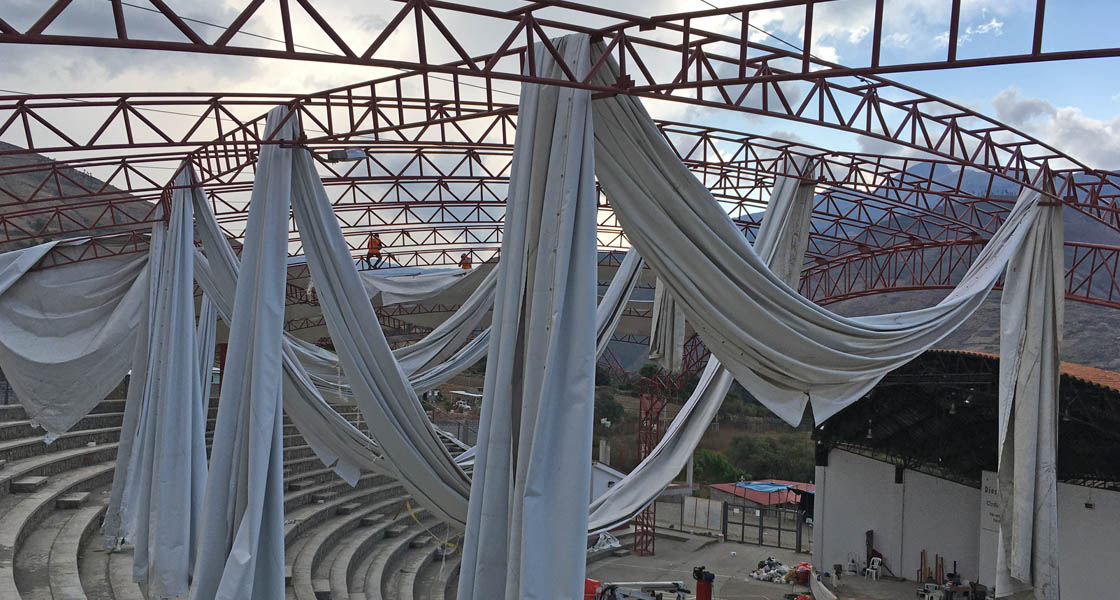 The veiling of Diospi Suyana's Amphitheatre
Artist couple Christo and Jeanne-Claude sharpened spectators' senses worldwide with their spectacular veilings.  Unforgettable is their veiling of the Reichstag in Berlin in 1995.  Both of them passed away a long time ago, but the large semicircle next to the hospital shows itself in a totally new perspective following in the vein of their spirit.  The fantastic project is even more impressive having a backdrop of a grey-cloudy sky.
Although Diospi Suyana has a positive relationship to art the current measures serve more the renovation of the tent's roof.  But in a comparison the veiled Reichstag was not more beautiful.