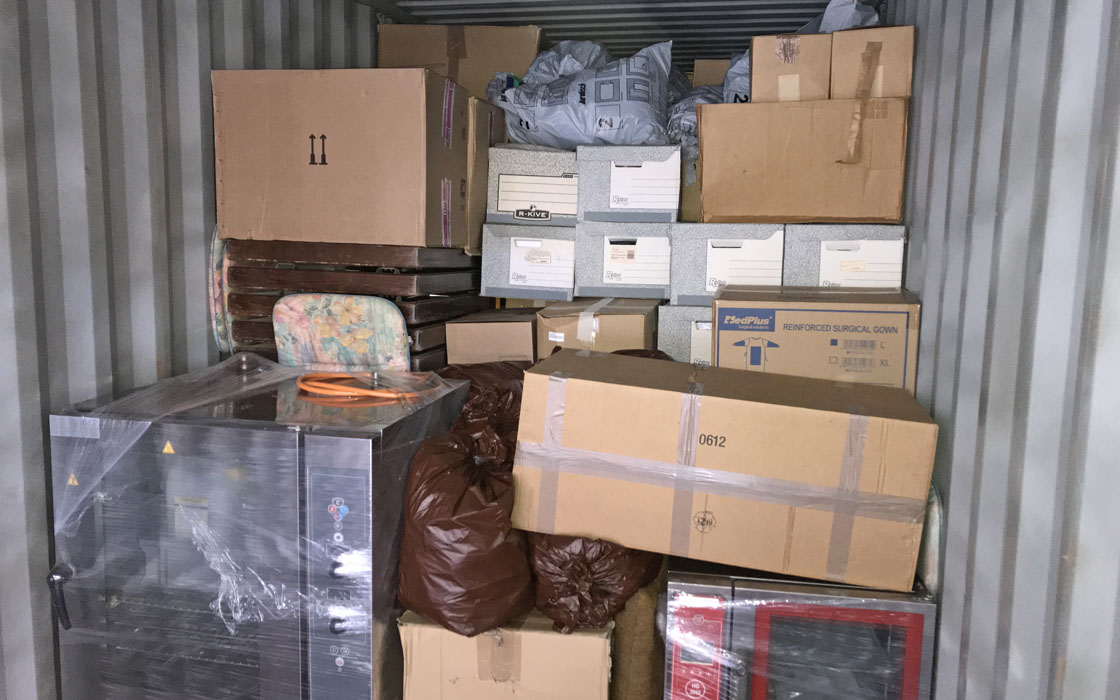 Container#73 comes from Switzerland
Due to Corona fresh supplies have been few and far between.  But on Maundy Thursday three staff from Hiob International (Steffisburg/Switzerland) packed a large container with important materials.  Many of our hospital's departments can look forward to its arrival.
Probably one has rarely seen a group photo of such friendly-looking people.  The reason for this is simple: their hearts beat for Diospi Suyana.  Markus Rolli (far left) and his wife Julianna spent six years working at the missionary hospital and the school.  Since returning to Europe in 2017 they have kept in close contact with our organisation.  To be honest, it is high time that the two of them come back for another few years to Curahuasi.
With the help of Werner Brügger from the company Meiko Suisse the electro-technician was able to adapt a salad spinner to be used in South America.  A dankeschön from the Diospi-Suyana-Community to all our friends in William Tell's country.
Container#74 is due to be packed in three weeks in Wiesbaden/Germany and already now it is clear that there is not much space left inside.
For clarification Container#73 rolls only figuratively to Peru.  On the container ship it should, and will, be standing firmly.  Experts see only a tiny probability that the ocean liner will get stuck in the Panama Canal.  So in other words we are full of confidence and optimism.