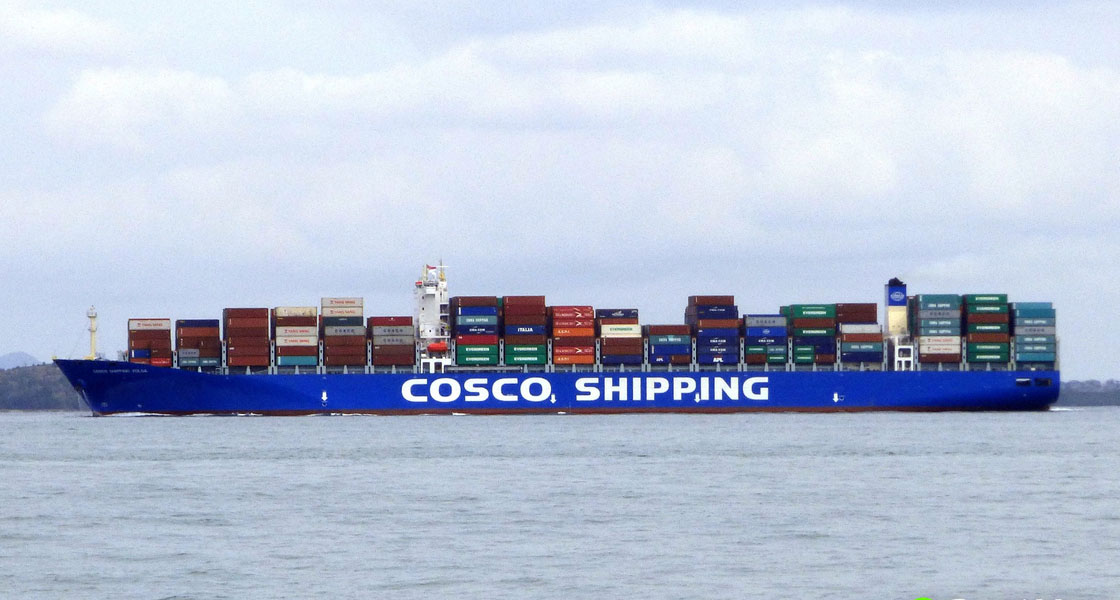 And CMA sponsors the sea transport
Yesterday a senior member of staff of DHL Hamburg sent us the written confirmation: our Container#75 can be loaded in Wiesbaden on 17th December.  On Boxing Day the precious cargo on board the "Cosco Shipping Volga" will start its journey across the Atlantic.  We are delighted that the French shipping company CMA is covering the sea transport costs.
Vanessa G from DHL Global Forwarding GmbH wrote: "Actually all ships Peru-bound were fully booked until the end of February.  But we were able to find one possibility to assist you speedily with your transport and hope that this timetable suits your plans!"
A dankeschön to DHL for the organisation and to our French friends from CMA.  We pray for a safe crossing for crew and cargo.