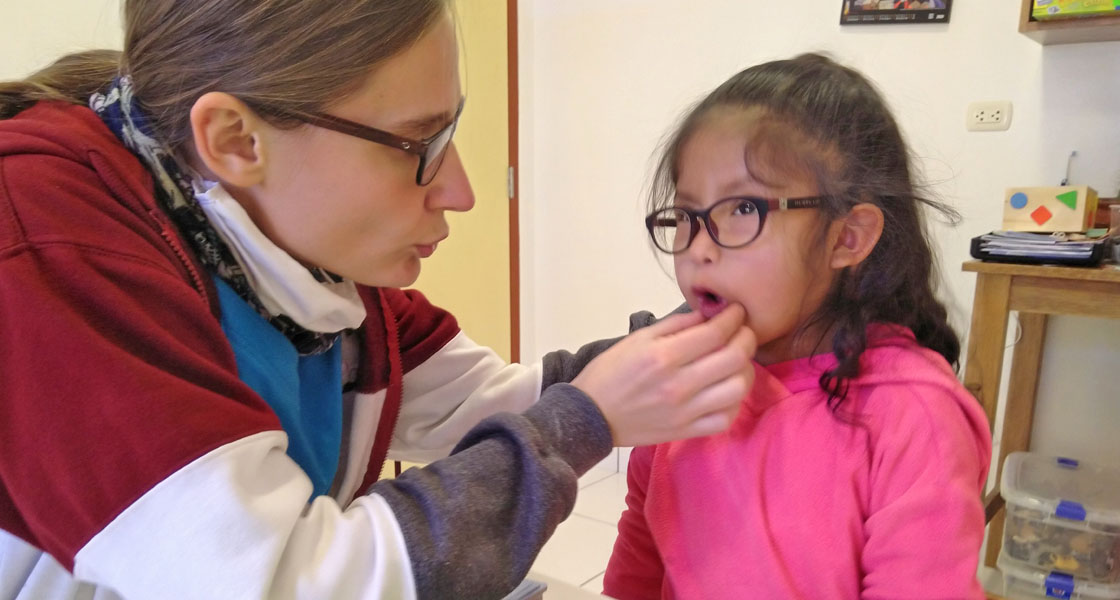 Speech therapist Nelli Klassen helps a little girl
Lucia* suffers from childlike verbal apraxia.  Due to this central speech disorder the motoric programming of her speech muscles do not function.  No easy case for Nelli Klassen.  But with a lot of patience and great expertise she was able to make fantastic progress with the 1.5-year-old.
Lucia learnt through observation.  Nelli supported the muscles in questions with her hands, thus creating the correct neural impulses.  But this challenging therapy done during Corona-times did not allow face-masks to be worn.
We are delighted about the achieved results and hope that one day Lucia will be able to chatter as much as her four-year-old peers. (*Name changed)