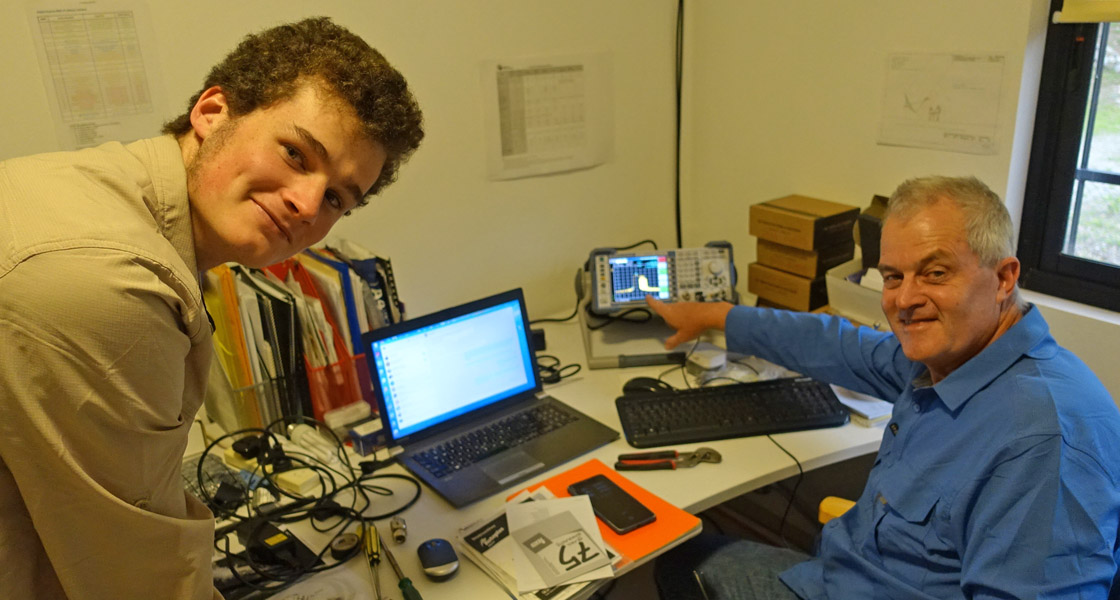 But there is more work than you can do in three weeks
Chris Welch (right) and his son Isaac (left) have their hands full. In the last few days, they have greatly improved the connection between our radio station in Curahuasi and the satellite 36,000 km away. This weekend, they are scheduled to return to Perth, Australia. However, the drive to Cusco is likely to be a challenge due to the many roadblocks.
Dr. Klaus John therefore suggested to the two to extend their stay in Peru until Christmas. Until the coast is clear, so to speak. Peru is currently going through hard times.