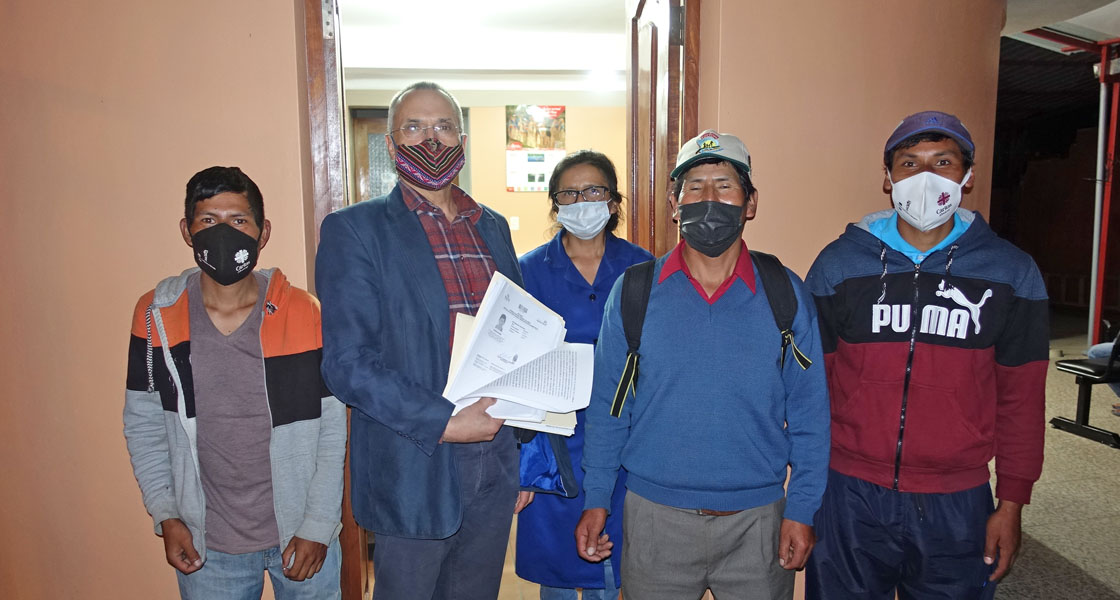 A big thank you to the village community LLañucancha
Due to the Covid-epidemic the administrative procedures took several months.  But on Monday evening the leaders of the village community LLañucancha and Dr John signed the final document.  With this legal act at a notary's office Diospi Suyana now owns a property of 108m².
Now the only things that are missing is its connection to the electricity grid and the installation of the hardware.  However, in Peru the word "only" is an extremely vague term:  perhaps we need to wait two weeks or two months, who knows, but nevertheless we are heading in the right direction.