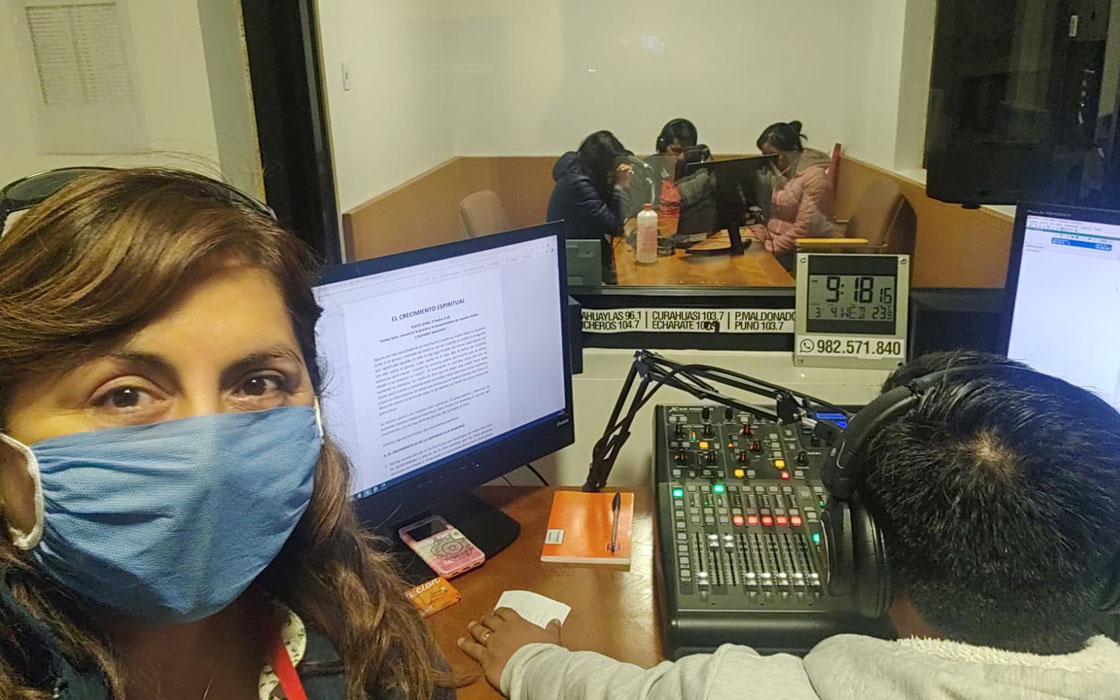 Thankful listeners and high ratings
Some believe that bedroom scandals of the VIPs lure the largest audience.  Scratching a little bit on the surface, add popular music and most of all just create a distraction.  And a few adverts thrown in for good measure; not to forget the financial aspect of the latter!
With a totally different structured programme Diospi Suyana has made steady successes: with "Vigilia".  One could translate this word with "night watch".  For one whole night people can contact our studio-team with their worries and cares.  WhatsApps, emails and phone-calls go back and forth.  And then sitting at a round table prayers are spoken into live microphones. This programme with its personal offering takes place every first Friday of the month from dusk till dawn.
"Vigilia" was Doris Manco's idea.  On the above photo she is holding her mobile to take a selfie.  In the background one can see staff members deep in prayer.  The programme is so successful that even some secular radio stations are tuning live into our broadcast.
In the long run vain things in our life do not help.  But faith in a real God and the power of prayer provide us with a firm anchor in life's storms. /KDJ