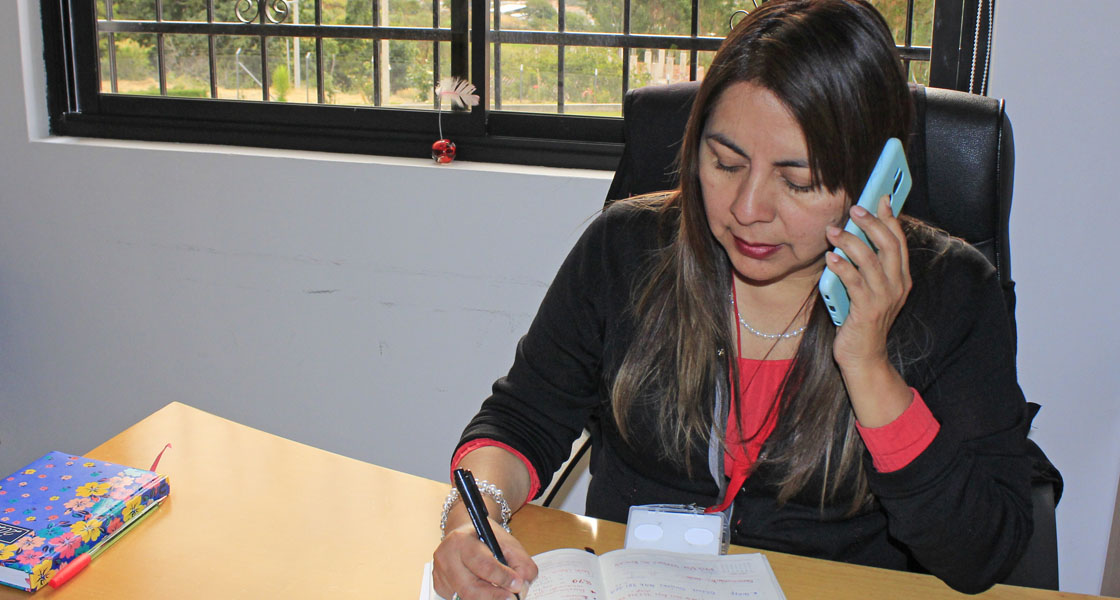 Doris Manco – the lady of the telephone
We are leaving Curahuasi in 3 days and require a letter of recommendation from a high-ranking Peruvian personality for the German authorities.  Doris Manco retorts: "The President of the Peruvian Red Cross would fit perfectly!" "Do you have any contacts to the Red Cross?" I ask the head of our media centre.  "Absolutely none, but let me see what I can do!"
Two days later I am holding an official letter of support from Sra. Josefina García Roca, the President of the Peruvian Red Cross. "Doris, how on earth did you do that?" I ask, seriously impressed.  "O, I have a friend who knows Sra. García fairly well!"
A day later I mention in passing that it would be useful if we contacted the Peruvian Ambassador in Berlin.  He could help our volunteers get on humanitarian flights to Peru.  "I know his mother!" Doris surprises me yet again.
A few seconds later she calls the aforementioned lady and I hear a cry of delight on the phone.  Our member of staff evidently did not exaggerate.  The ambassador will arrange a meeting with us next week.
It was on the 6th May 2016.  In Buenos Aires I am negotiating with a satellite company about a possible contract. Doris called me and said: "If you are in Argentina, you might as well speak to the President of the National Protestant Church Council."
"Do you even know him?" I ask sceptically.  "No, I do not really know Pastor Rubén Proietti, but I know someone who does!"
Believe it or not, the next day I was telling Diospi Suyana's story to the President of the Church Council.  I am still unable to fathom which channels Doris is able to tap into.
Her contacts and her resourcefulness cannot be bought by money.  When she establishes her networks she asks for God's blessing and experiences God's help in the most amazing ways./KDJ