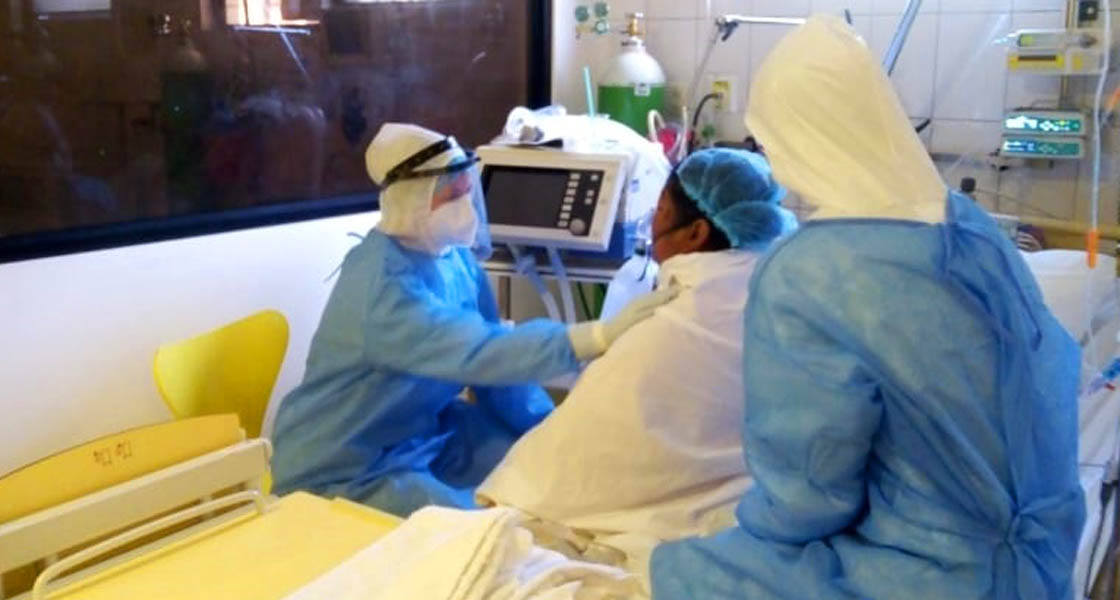 One is an occupational therapist, the other a physiotherapist
Of the 98 severe Covid cases at the Hospital Diospi Suyana only 23 patients have died: a remarkably good result.  How was that possible?  Surely the modern and reliable equipment on the intensive care station plays an important role.  But more valuable than the technical equipment is the unbelievable commitment of the nurses and doctors.
In today's news, however, we focus on the physio- and occupational therapists who further the patients' lung-functions and the muscles of those infected with their countless exercises.  This factor cannot be underestimated, since without the dedication of the "good fairies" our intensive care staff would be in a worse position fighting against death for the lives of the patients.
A cordial "dankeschön" for these ladies' selfless service.  They play a key role./KDJ.