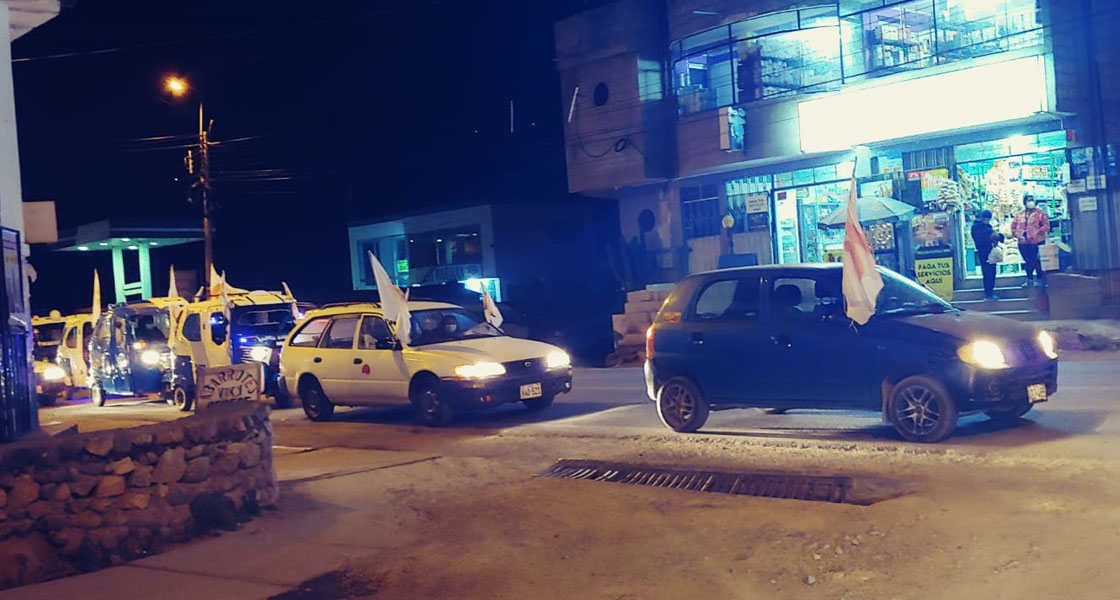 The tension of which cannot be topped
A motorcade drives honking its horns through Curahuasi.  The flags show an orange "K".  K for Keiko Fujimori, the leader of the conservative party.  The government of her father Alberto Fujimori brings back bad memories to the population.  Especially in his second term corrupt practices on many governmental levels increased.
Two hours ago Peru's fateful election started.  Until a few days ago Pedro Castillo, the candidate of the Marxist party, was ahead in the polls.  The head of the "Perú libre" Vladimir Cerrón wants to revolutionise the country following the examples of Venezuela and Cuba.  Since he himself was convicted of corruption, he was not allowed to run for president.  That is why union leader Castillo has been appointed as the candidate who four years ago organised a teachers' strike that lasted two months.
Roughly 1.5% of the valid ballots come from Peruvians who do not live in Peru.  In case of a neck-a-neck these 0.4mio votes could cause the balance to swing.  Here are the first results from the polling stations:
Australia: 82% against Marxism; Japan: 93% against Marxism; New Zeeland : 74% against Marxism.  One cannot over estimate these numbers, since expats normally vote right.
Should Keiko narrowly win the election one expects severe unrest in the south of the country.