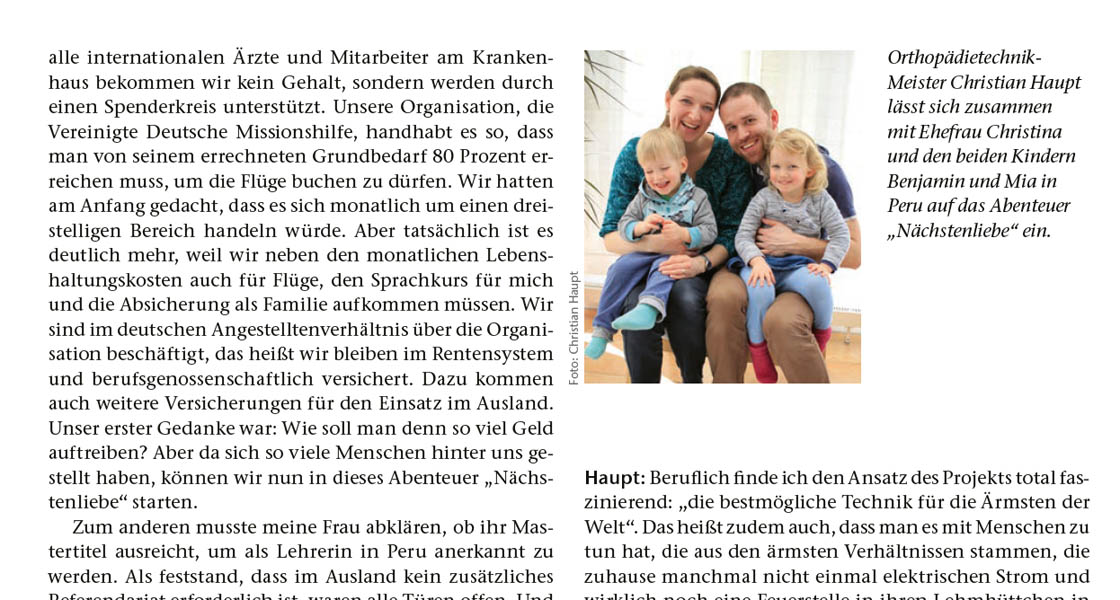 Why did Christian Haupt hand in his notice after working for his employer for 14 years?
A master orthopaedic technician, Christina, a biology and Spanish teacher, and two children called Benjamin and Mia – those are the four protagonists in an extensive report in the current edition of "Orthopädie Technik" (orthopaedic technology).  Journalist Jana Sudhoff asked many questions.  Why on earth does a young couple decide to up sticks and head for Peru?  In the midst of the pandemic and full risk ahead the family of four have meanwhile arrived in Curahuasi.
It is one thing at a cocktail party and after a couple of glasses of delicious tipple to state bold future plans, but quite another when you hand in your notice and then dissolve one's household.  The newspaper called it "Abenteuer der Nächstenliebe" (An Adventure of Charity).