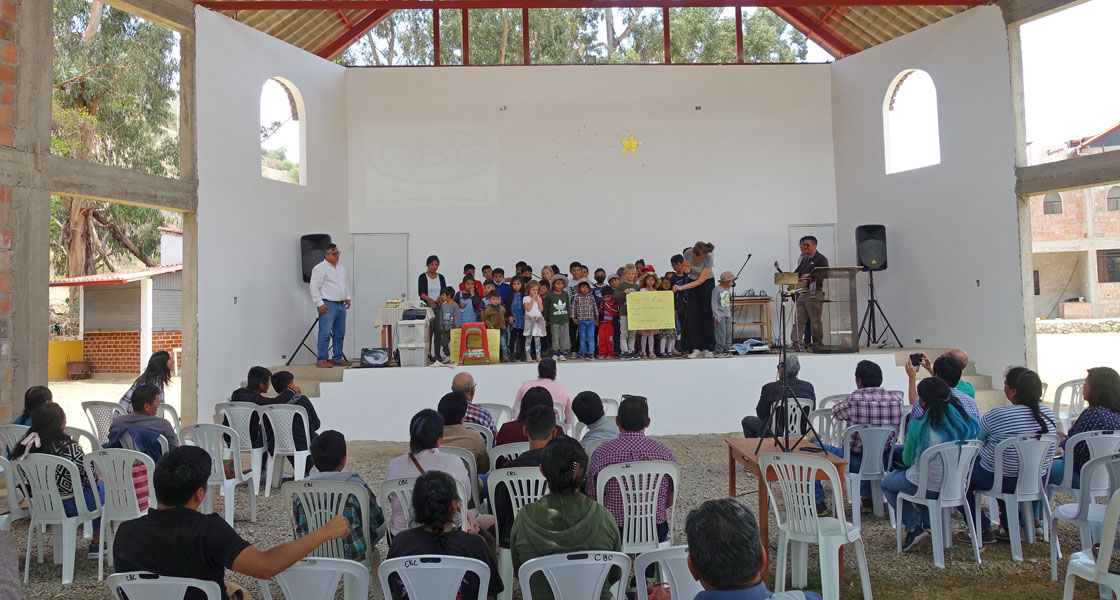 We look positively ahead
Sunday morning: Certainly, most of the walls are still in progress. And the window glasses are even all missing. But often around 100 visitors sit in this "open-air service". At the end, the Sunday School children sing a song. I count 30 small figures. In Europe, churches make an imposing impression from the outside, but inside there is a lack of life. In Peru, the communities are consistently full. The atmosphere is relaxed and cheerful and the average age is low.
Sunday evening: As if we had never seen the moon. My wife and I are happy to see the yellow ball silently rising behind the mountain range. No matter what we humans do down here, the moon pulls its orbits – calmly and completely unimpressed.
Monday evening: Some missionaries meet in a relaxed atmosphere. The two-and-a-half-hour meeting is a kind of business meeting. Topic, discussion and vote. This sequence is repeated several times. Everyone remains peaceful and friendly. Although the volunteers' backgrounds are quite diverse, they have much in common. They want to live a life that pleases God. Mysteriously, they change the world for the better with this attitude. /KDJ