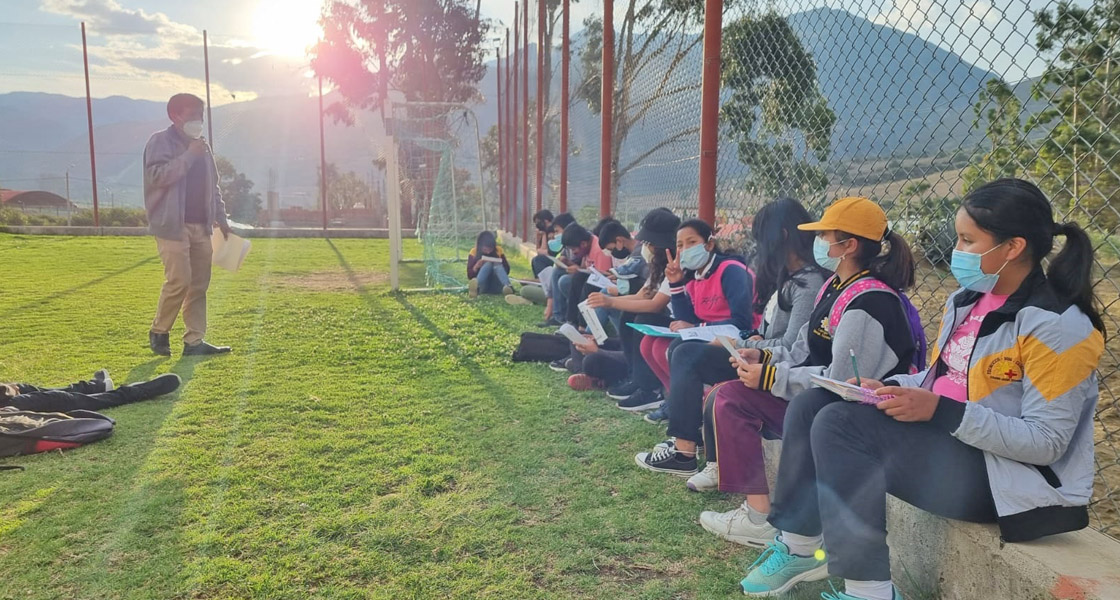 Why the Diospi-Suyana-School invites children into the JESUS-School
What is a school's task?  Of course it wants to play its role in providing a good general education.  But more than that it influences the character of its pupils.  It helps them find their identity and develop competencies.  Social behaviour is trained and civic thinking is shaped in the school's grounds.  And these points are just the beginning of a long list of what roles a school plays in its pupils' development.
But what is the foundation for a good start into life that is pleasing to God?  We head in a totally different direction and speak about integrity, good fortune and a healthy character.  Furthermore, the question needs to be answered how the individual can overcome his/her egoism and focus on the common good.
Head of School Christian Bigalke believes that the best foundation for one's life is a relationship.
One can learn facts about materials, interrelations and processes.  And of course general schooling tries to sharpen pupils' minds in the areas of scientific thinking and working.  A good education lays a valuable foundation when it comes to decision-making.  But as soon as we are no longer talking about materialistic things, but spiritual values we are quickly talking about relationships.
If a person exists whom we can learn from endlessly then it is Jesus Christ.  His example gives the most valuable orientation when it comes to life's decisive questions.  In our growing relationship with him we understand more and more who he is.  It is this connection to God that gives our lives a stable basis.  And words like love, comfort, joy and hope are no longer empty phrases, but give the believer a fulfilled life.  In other words Jesus is the most important foundation and the Gospel the best source of wisdom.
That is what the disciple groups are about that meet regularly on the school's premises on Friday afternoons.
Our pastoral couple, Wilson Lipa and Kelly Bartolo, supported by colleagues, take the children in the JESUS-School.  One could call it a school within a school.  70 children meet, they sing and play together, listen to biblical impulses and discuss topics.
It is our wish that these children become followers of the most important person in world history.  People who know exactly where they come from and where they are going.