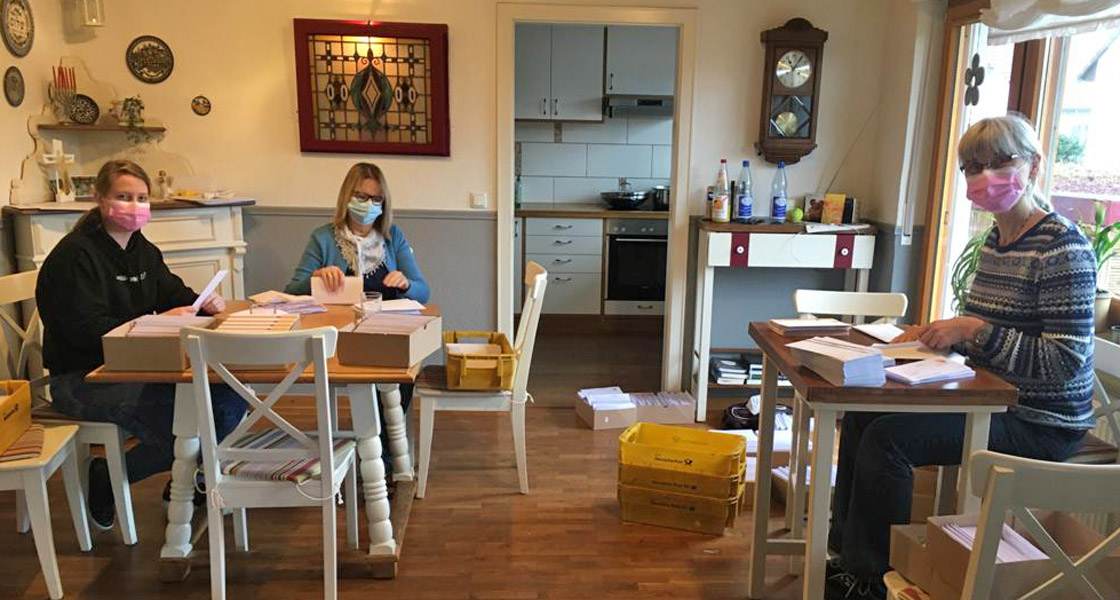 A Dankeschön to all friends, donors and sympathisers
In our home office Karin Straßheim, Vera Schilp and Lina Waltersbacher are doing a great job.  Tomorrow a second group will put thousands of letters in envelopes.  We have never sent out so many donation receipts for one year.  In 2020 Diospi Suyana received 15,119 individual donations coming from Europe, USA and Peru.  Converted into USD the total amount comes to $2,356,726.  Add to that the donations in kind (materials, equipment and services) given to us by companies.
1,073 donors support our mission on a regular basis and the trend is going upwards.  On top of the donations for Diospi Suyana our voluntary helpers (missionaries) are supported financially by their own circles of friends.  Diospi Suyana can only help the poorest of the poor because of the support of countless friends.  We say "mil gracias".
And of course we thank God, since he influences people to give themselves a push and overcome their egoism.  He gives us health and strength and shows us the way to go.  He opens doors and makes the impossible possible. /KDJ