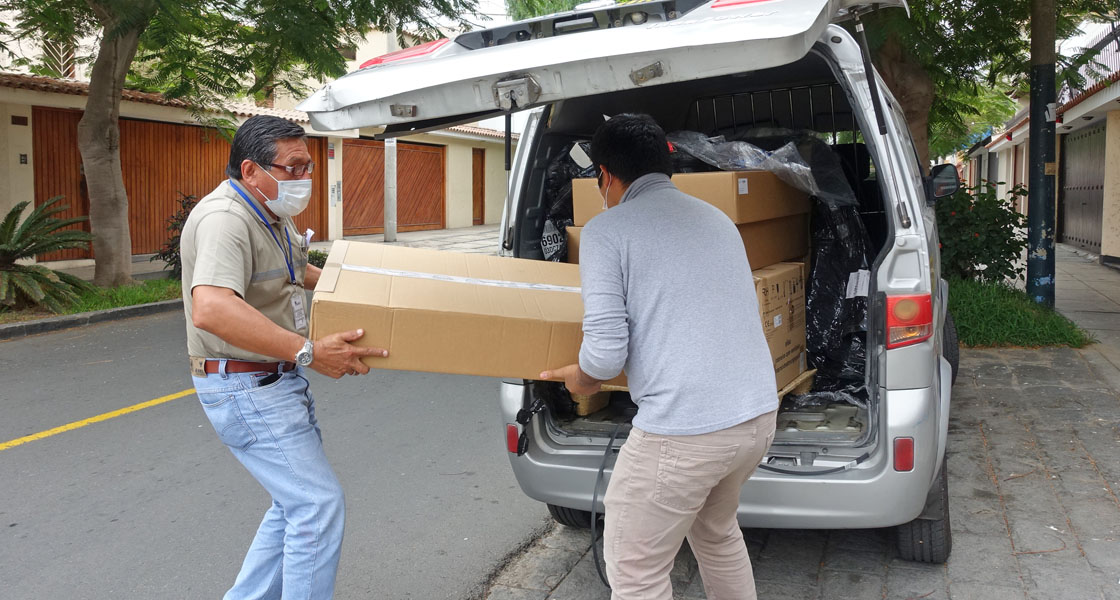 Their final leg is to Curahuasi
On 27th February Löwenstein's CEO promised three new respirators.  Shortly afterwards the international borders were closed and every step of their journey to Curahuasi turned into a logistical nightmare. But yesterday afternoon at 1:50p.m. a worker of the customs agency Monte Sion and Sr. Robert Blas, head of our Guest House, carried the equipment into the living room.
Our team of technicians headed by Markus Klatt will be able to set up the high-tech equipment in one of the two intensive care units over the next few days.  We most cordially thank the company based in Bad Ems and everyone who participated in this donation in kind.  During corona times such things as these are priceless.