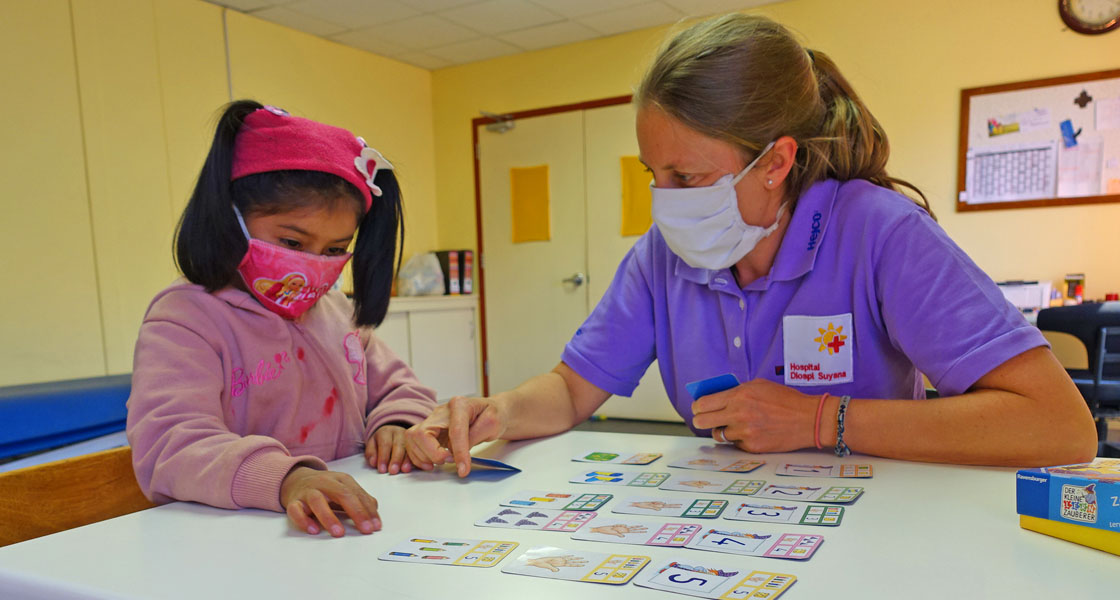 In the occupational therapy wing or on home visitations
As Kiara attends Diospi-Suyana-School's Year 1 she takes part in distance learning courses during these Corona times.  Numbers are not her forte and she needs extra advancement in her graphomotor skills (the fine motor skills of writing).  Occupational therapist Susi Rottler sees the six-year-old once a week in the hospital.
Susi regularly visits Kiara's family.  Since her parents' income has crashed dramatically due to the Corona-epidemic, Susi always brings a food basket when she visits.  Kiara and her parents will surely never forget the young Bavarian blonde.