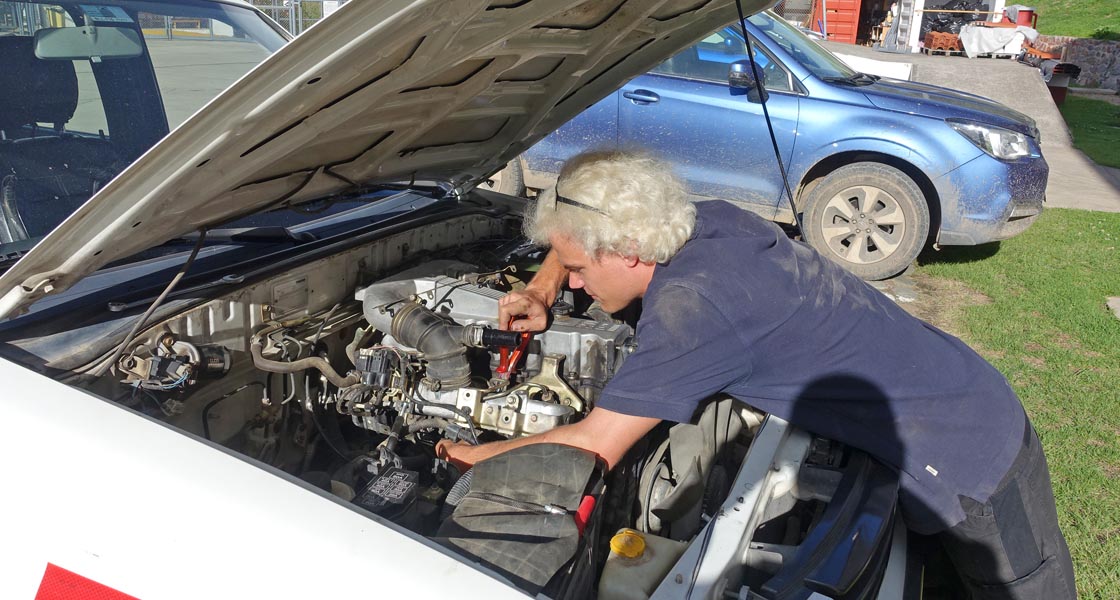 His grandma can confirm this
The progrom happened at night when everyone was asleep. In the Parisian Blood Wedding (Bartholomew's Night) thousands of Protestants were murdered. Among them were Admiral Gaspard de Coligny and other Huguenot leaders. The oppression of Christians of Protestant denomination led to a mass exodus to other European countries. The ancestors of Ruben Bereswill sought peace and security in German lands. Admittedly, these historical events happened a little while ago, but their impact extends into the year 2023.
Ruben Bereswill is a trained automotive mechatronics technician from Landau. As an expression of his faith, he worked with Diospi Suyana for three years. He has not only taken the vehicle fleet under his wing, but with growing enthusiasm repairs everything that is in danger of passing away.
Not only his name, but also the statements of his grandmother clearly point to Huguenot roots. By the way, if you think you'll get gray hair at Diospi Suyana in just a few weeks, you're sorely mistaken. At the colorful evening on New Year's Eve, Ruben participated as the whistleblower Julian Paul Assange. And as everyone knows, the Australian has snow-white hair It was about courageous personalities who moved the world – like Julian Paul Assange and the Huguenots. /KDJ