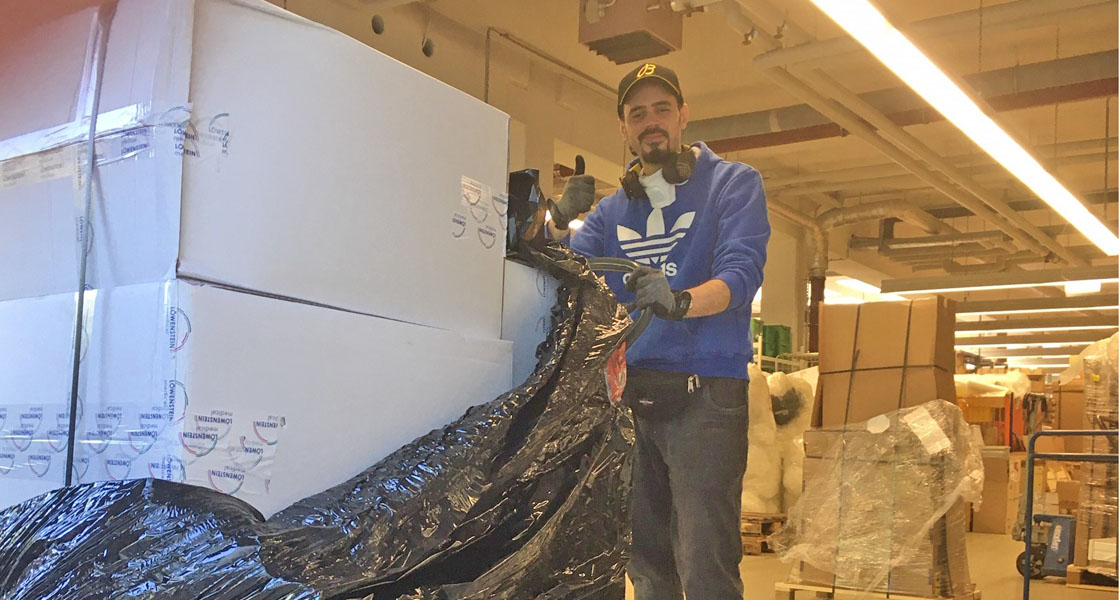 10 respirators in SMS Medipool AG's warehouse in Wiesbaden
Warehouse worker Mouhyi points to the large boxes on the pallet.  The company Löwenstein has delivered 10 devices for the non-invasive mask ventilation as well as the necessary masks and humidifiers.  As soon as we have obtained the export license the logistics company will bring the freight to Lima, Peru.  We once again have the Deputy Health Minister's written guarantee declaration that these machines are destined to be solely used at the Hospital Diospi Suyana.  We thank the Bauder Foundation for its donation of eight devices.
Yesterday again Peru recorded a sharp increase in positively tested patients (>104,000).  Since the Coronavirus is spreading fast the hospitals in the mountainous regions will have to brace themselves for a large patient onslaught sooner or later.