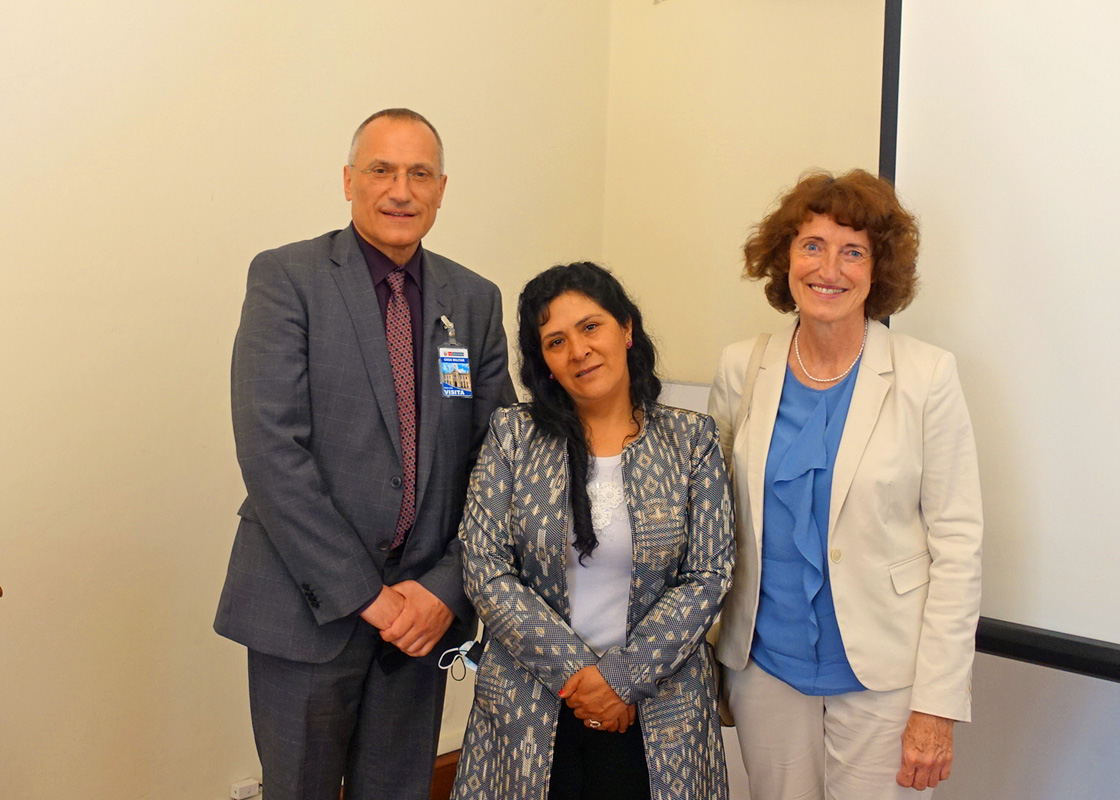 A meeting in a cordial environment
Following the invitation of Peru's First Lady Lilia Paredes missionary doctors John explained Diospi Suyana's vision to her yesterday morning.  The wife of the Head of State was presented with a copy of the new book "Caminando sobre las aguas" (Walking on the Water).  Sra Paredes showed great interest in the Diospi Suyana's humanitarian work that covers the areas of health, education and media.  She stated that she will definitely try to attend Diospi Suyana's 15th anniversary on 31st August.
The audience took place in the Governmental Palace.  Dr Klaus and Dr Martina John arrived in the Lima the night before.  We thank God for this special possibility to deepen our contact to the First Lady.  Once beforehand, on 22nd July 2021, Sra Parades had invited the Johns to her private home in Cajamarca State.
Glorious sunshine bathes the Governmental Palace.  Yesterday the Plaza de Armas was closed to the public.