Always in search of solutions
Without our technicians and craftsmen, the Diospi Suyana Hospital would quickly have to close its doors. Pit Werner's crew faces new challenges every day. Last week, some workers were busy on the mountain above the city of Abancay on the grounding system of our transmitter.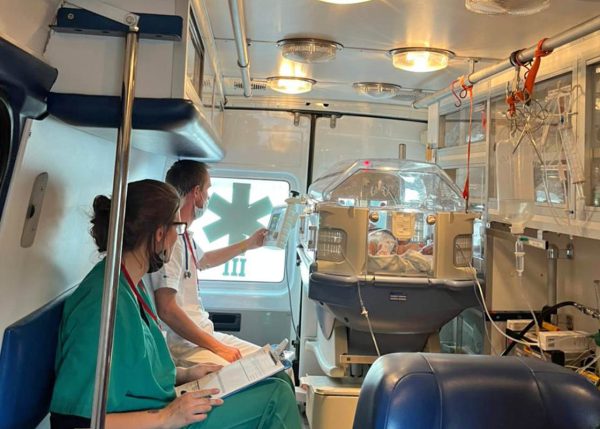 The electrical system of our ambulance was modernized and equipped with a large alternator. In the past, the power supply for the medical equipment on board had weakened. Thumbs up, because everything is working properly again, as the transfer of a baby during the night proved.
Next to the eye clinic, completely unnoticed from the outside, a waiting room for our ophthalmological patients is being built. In the future, patients will find a safe environment on the 1st floor while waiting for their treatment. Real progress. Until now, many sat next to the building in the open air.