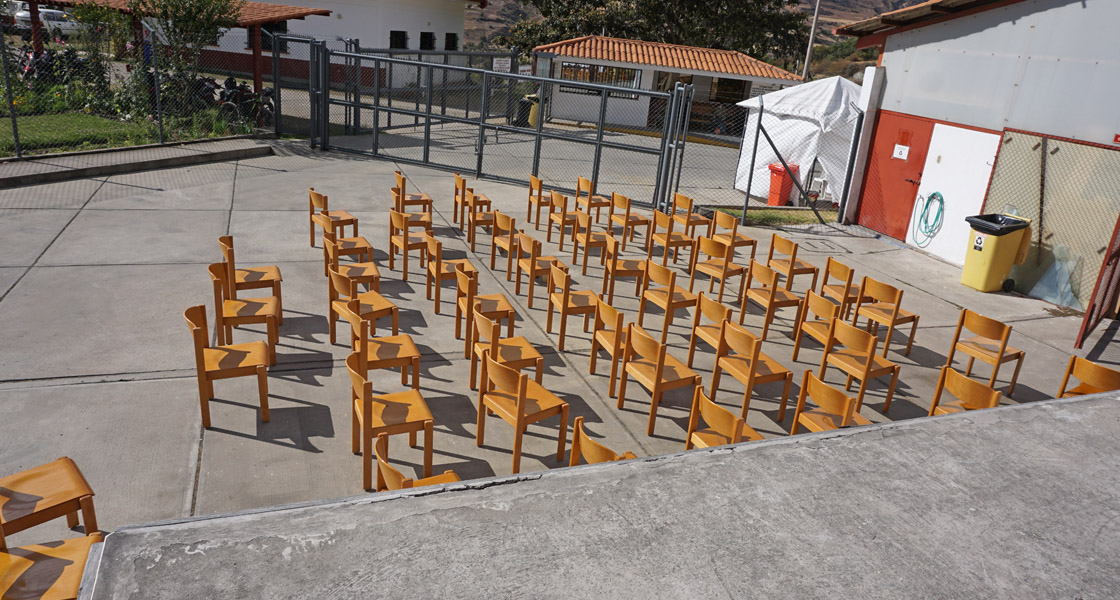 Always more work exists than our team can manage
To be able to say "I have done it!" is mankind's eternal wish.  At Diospi Suyana this short phrase is out of place at least in the long-term perspective.  Just like our medical team can rarely treat all the queuing patients, so our workshop team, headed by Klaus-Peter Werner, has a steady oversupply of projects.
Over the last few days carpenters have given 20 tables and 120 chairs for the event-auditorium in the new school building a fresh look.  But the list of the ordered furniture goes as far as the eye can see.  From one moment to the next an aggregate like the cooling system in the cooling rooms needs to be repaired.  And out of nothing incredible time-pressure rules everything.
The medical technicians tinker and screw at high-tech equipment.  And in all the stress they have to assuage callers who also have something urgent that needs to be done.  In distant Lima a team of painters is spending ten hours every day in our guest house.
It is good to be active, since idleness is the beginning of all vice.  Or as the US-Americans put it "The devil makes the lazy work!"