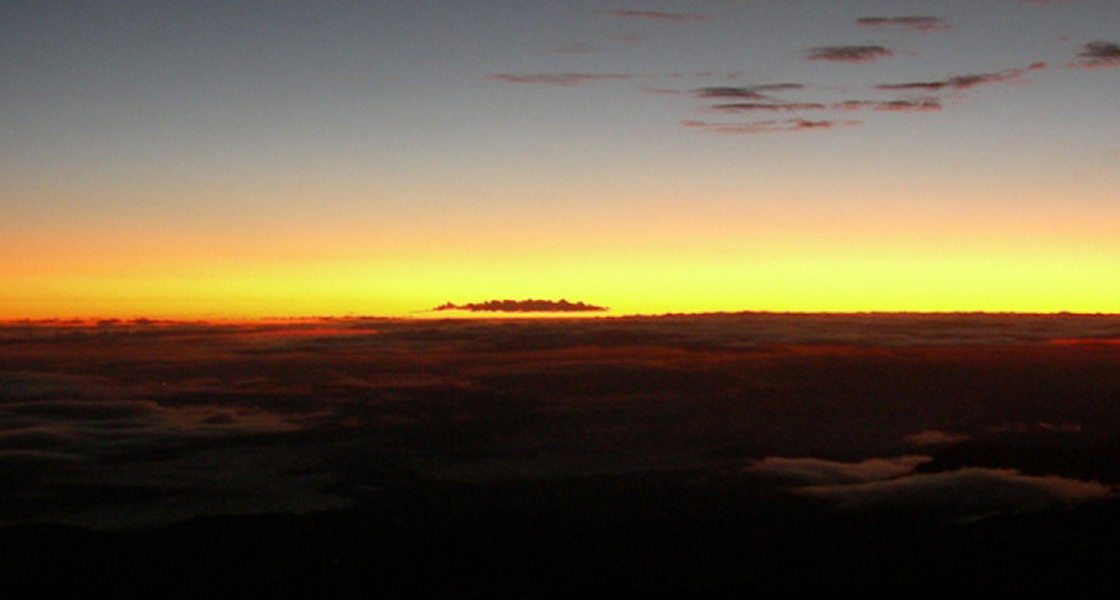 And where were you?
Since 2003 I have published a lot of posts on this website. There were several thousand. But if you ask me which of these texts best expresses what I live for, it's this one. I wrote it in 2013 in the middle of the night on board a plane over the Atlantic.
World History
There is a loud noise. Aggression is in the air. The crowd screams for blood and what the mob wants, it gets. I press myself backwards against a tree and would prefer to be invisible. Actually, I shouldn't be here at all. It smells of sweat and blood. Pathetic figures hang vertically in front of me. Everyone is gawking. Suffering can be so entertaining.
Suddenly, all eyes turn to the left. Another detachment of soldiers marches up. I use this brief moment to move forward through the crowd unnoticed. As fast as I can, I stick a note under his feet. In small print, with the aid of a fountain pen, I put a lot on paper. It's not entirely clear to me why I'm doing this. In bullet points I have recorded how often I have been unfaithful to my wife in my thoughts. Defamation is also written on it. I underlined the word pride and even put an exclamation mark after self-love. You could say that the dark side of my life is reflected on this small document.
It's obviously excruciating. I'm glad I'm just a spectator, like many others. But as a doctor, I see more. I can interpret the stages of life and death. The transition is textbook. Simply disgusting.
Strangely, dusk is already setting in. Yet it should only be three o'clock in the afternoon. Or is there a thunderstorm coming? People disperse like after a soccer match, when the air is finally out. I also want to go home now. Once again I take a look back. He sticks to my note. Not a single word is legible anymore. His blood ran down my lines from above and blurred everything.
I am completely exhausted from doing nothing. I suspect that the people's anger could have hit me too. Confused thoughts run through my head. Scenes of my life, which I thought long forgotten, accuse me. But wasn't the note blank at the end? Sometime at dawn, I come to. I was actually asleep. The events of Friday come back to me. And the day after? I have never felt as empty as I did yesterday. Everything seemed so pointless, so hopeless.
I slip on my shoes and sneak out the front door. As if guided by an invisible hand, I hurry through the undergrowth. In the distance, a rooster crows as if it were a morning like any other. I stop in a bush and peer through the branches into a small clearing.
Five soldiers are talking excitedly to each other. "Now we're screwed!" shouts one. "How could this happen," moans another. "How do we teach this to our bosses?" Involuntarily, I hear a rich vocabulary of fecal language.
I don't understand what's going on here. My eyes are only slowly getting used to the twilight. The gunmen's excitement apparently has something to do with the dark hole in a rock wall. A large rock that looks like a millstone is next to it. It's all inexplicable to me. I wonder if there's something missing that the Five should have been guarding. Slowly I slide through the grass to the back. I don't want these uniforms to discover me yet and take out their frustration on me. The soldiers leave. There is nothing left for them to do here.
I doze in the soft grass. The first rays of sun shine on the horizon. A young woman appears in the clearing. She cries. It almost seems to me as if the sadness of the whole world is visible in her face. "I know that one," it pops into my head. "That's the one that used to be so sick. Dark forces had tormented her for years. But in the end, He had set them free. Will she keep her freedom now that He is dead? Out of nowhere, a man stands in front of her. He looks into her eyes. A few words are spoken, but not much needs to be said. She may not understand all the connections, but she recognized Him.
It is a strange day. I turned my back on the city long ago. Lost in thought, I walk down the sloping dirt road toward the valley. That's when I hear voices. Behind the next bend I recognize two men. Fragments of words reach my ear. "They're so depressed, like someone died," I think. – I rub my eyes. Am I dreaming or are there suddenly three. Where did that suddenly come from? I move up a little. Fortunately, they do not notice me. The two sad ones ask questions. They are good questions. Questions that also occupy me. And the third gives the answers. Real aha experiences for the two in front of me and for me, too.
Houses and gardens. I don't know the settlement at all. The hikers head straight for an adobe house on the right. With inviting gestures, they ask their unknown companion inside. "It's getting late, stay the night with us!"
Through the back door I also get inside the small building. Carefully, I open the door that leads from the back parlor into the living room. Just a small gap, nothing more. Three around one table. A kind of ceremony takes place here. He breaks bread and says a prayer. All at once I doubt my senses. Only two are still sitting at the square table. Am I hallucinating perhaps? But the confusion is also written on the faces of the two hikers. But only briefly. Now her eyes are shining. "It was Him, even on the way when He talked to us, our hearts were on fire!" – A strange formulation, I think. "How can a heart catch fire?" But I can understand them well. I feel the same way behind the door. I, too, have recognized Him. He is the same one from this morning in the garden who was executed on Friday.
"We're leaving right now!" The two men in front of me in the room throw on their coats and grab their sticks. "We'll have to tell our friends in town!"
A door falls into the lock. Outside, I hear hurried footsteps. I also have nothing more to lose here. I have to go out into the night. What I have experienced in the last three days is world history. Off to Curahuasi and Wiesbaden, to Lima and Winnipeg. To Orlando and Asunción. On the way to the airport, I remember my note. Bloodied, but empty. I am free, infinitely free. /KDJ