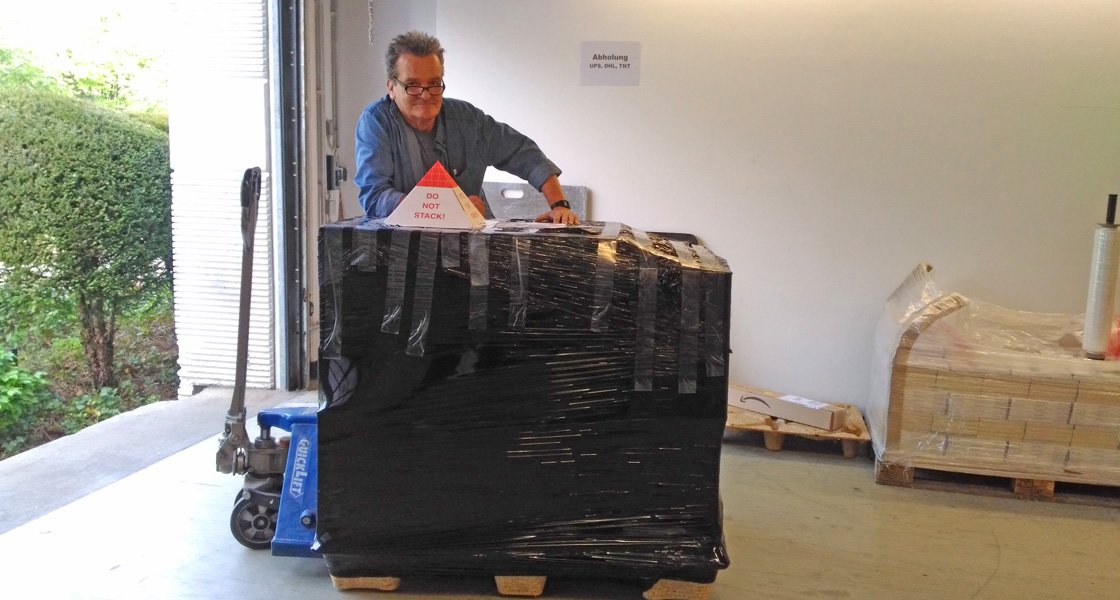 Three new respirators for the Hospital Diospi Suyana
It was a lot of work for Karin Straßheim of our home office in Langgöns.  A big heart, i.e. a cargo plane, of the company Löwenstein medical in Bad Ems who gave us this donation in kind.  Detlev Hofmann, ready to help 24/7 in the SMS medipool's warehouse in Wiesbaden.
The following measures are important for the transportation: 80cms x 102cms x 107cms and weighing 140kg.
On Tuesday a pallet with the new high-tech equipment for Diospi Suyana's intensive care unit is due to be flown by air freight to South America.  We have all the official clearances from European authorities.  Peru's Deputy Health Minister is involved – he confirmed in writing that this high-quality equipment is solely for the missionary hospital Diospi Suyana.  The German Embassy in Lima is informed and the head of police will be informed.  So, in theory it should all work like clockwork.  But only God knows if it will be so.
Regarding today's title: ten days of prayer are definitely more effective.  And from a medical perspective one should never hold one's breath for longer than two minutes.
With its ten respiratory places the Hospital Diospi Suyana is the hospital with the most intensive care beds in whole of Apurímac State.